Unbundling: Emerging mobile app strategy
Over the past few months, several prominent tech giants &#8211 Facebook and Google, among them &#8211 have announced shifts in their mobile application strategies. The new strategy, dubbed &quotunbundling,&quot consists of disaggregating the application modules of large monolithic web applications or suites to create focused, streamlined, standalone mobile apps. All the discussion about unbundling and how it will affect the consumer mobile application landscape raises other questions, such as: should enterprises unbundle their mobile apps and how can they succeed with the strategy? This post focuses on the latter question and how Sencha Space can help organizations unbundle their apps successfully.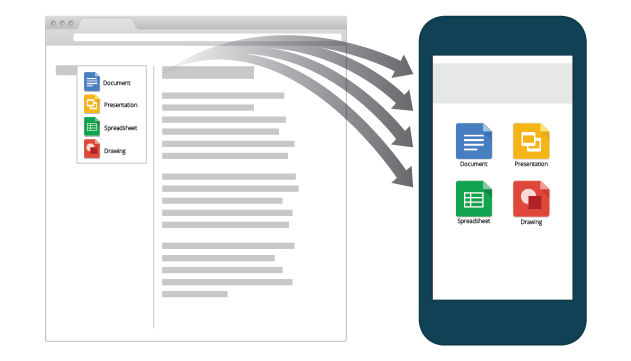 But how will unbundling work in the enterprise
Unlike consumer-oriented social media firms and other internet titans, many enterprise application developers have to consider management, deployment, security, and user access control requirements that apply to the majority of their applications. Furthermore, enterprise mobility vendors have learned that end users want to keep their personal and professional data separate on their own devices. Successful unbundling in this environment requires a skillful combination of the following:
Ability to manage the security and lifecycle of applications, users and data
Cross-platform deployment to multiple OSes and devices
Segregation of personal and sensitive proprietary data
As you can imagine, solving these problems is not trivial. Many firms have already adopted managed mobile app containers to control applications and keep personal and sensitive professional data separate on devices. To what extent can organizations leverage these technologies to implement their unbundling efforts?
How Sencha Space can help enterprises unbundle their apps
The Sencha managed application platform, Space, provides an SDK for developers to deploy and mobilize the small modules of complex web applications as unbundled apps. The Sencha Space Invoke API acts like a lightweight RPC mechanism, allowing these modules to call each other and exchange data within the Space environment. Not only does this mechanism facilitate basic unbundling of applications, it also allows the modules to remain loosely coupled to ease future integration.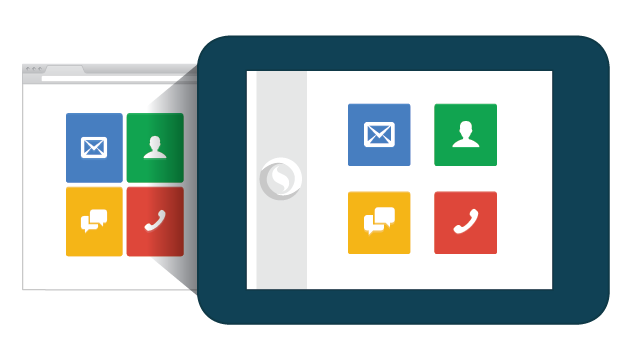 App unbundling with Space: A real-world use case
Let's consider a real-world scenario: personal information management and communication applications. Typically, an integrated suite of applications in this segment includes an e-mail client, an address book, a shared calendar, a task list, an instant messenger, and telephone dialer integration. Each of these functions would be implemented as part of a larger app, then packaged, sold, and deployed simultaneously as one app, inextricably linked.
Suppose these individual functions were unbundled and deployed in Sencha Space. App developers could then build and deploy each one as a separate module and use the Invoke API to externalize relevant functions for interconnection with the other modules. For example, a standalone email client could easily be invoked by any other authorized application. The email client could invoke a standalone address book app to populate the contact fields. It could easily create tasks by invoking the task manager app, which in turn would invoke the calendar app to help manage the execution of tasks. Similarly, the address book app could invoke a chat app to detect the online presence of colleagues, partners, and other business associates to easily start a chat session.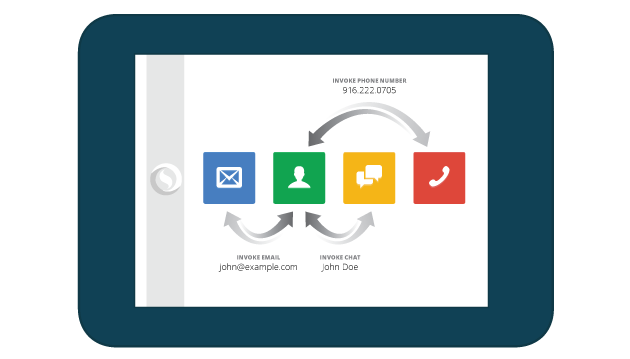 Because these unbundled applications would be deployed through the Sencha Space platform and container, administrators would retain the ability to manage, secure, provision and revoke access, as needed, to the applications and data. Furthermore, end users would benefit from these apps by installing the single Sencha Space client application, which would maintain the separation between personal and professional data.
Why should enterprises unbundle their apps
Unbundling can enable organizations to deploy leaner, more focused application user experiences. Enterprises can capture this benefit through careful planning and implementation using a platform that provides the management, security, and flexibility to deploy applications in this manner and allow them to inter-communicate. To learn more about how Sencha Space can help with your long-term application mobility needs, please join our weekly Space webinar series.