Guest Blog Post
Introduction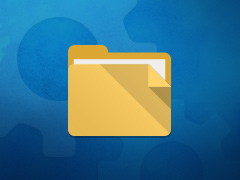 Ext JS provides a lot of built-in components right out of the box that are highly customizable. If it's not in the framework, you can easily extend the classes or even browse Sencha Market for anything you might need. That works great most of the time, but sometimes you might want to use a 3rd party library that is not built using the Ext JS component system. There are a number of ways you can address this situation, but the easiest one is to create a custom wrapper component to handle your library, which can be reused across any of your apps.
Implementation Overview
The goal of your wrapper component is to encapsulate the logic required by the 3rd party library to set itself up and interact with the Ext JS framework. You have the freedom over how much of that 3rd party API is available to use in your application. There are a few options for how you handle this. If the library is relatively simple and you want to control access to the API, you could wrap each of the API methods with a corresponding method in your wrapper. This allows you to hide methods you don't want exposed or intercept method calls where you want to introduce additional custom logic. Another option would be to expose some of the root objects in the API, so other controls are free to call any of the API methods directly on the object. In most cases, this would probably be the approach you'd end up with, but all projects are different.
To demonstrate this idea, we'll create a wrapper component around Leaflet, an open source mapping JavaScript library created by Vladimir Agafonkin. We'll use that wrapper component in an app that shows us a map and provides a button to move the map to a specified location.
Leaflet can integrate with mapping tiles from many different mapping services which gives you great flexibility in how your maps look. In this example, we'll use some map tiles provided by CloudMade. You can register for a free account there, where you'll get an API key to use in your requests (we'll use it later in this example). For more information about map tiles, visit the Leaflet site.
Add Library References
The first thing you'll need to do in your app is add the library references to your HTML file, so the library will be available for you to use. In our example, we'll add two lines to the head per the Leaflet docs. You can get more details on the Leaflet setup in the Leaflet Quick Start Guide.
	<

link

 

rel

=

"stylesheet"

 

href

=

"http://cdn.leafletjs.com/leaflet-0.5/leaflet.css"

 

/

>
	<

script

 

src

=

"http://cdn.leafletjs.com/leaflet-0.5/leaflet.js"

><

/

script

>
Build the Custom Component
The next thing we'll want to do is extend Ext.Component to create the wrapper component for Leaflet. Ext.Component will give us a bare bones control with an empty UI, but it has all the framework methods needed for it to play nice in any of the layouts.
When integrating with a third party library, we typically need to configure and initialize it to match our needs. For our example, we're going to handle our Leaflet initialization in an override of the 'afterRender' method. This method runs when our custom component has been rendered to the DOM and is ready for us to interact with. We'll also add a class alias and a config variable for our map reference.
	Ext.

define

(

'Ext.ux.LeafletMapView'

,

 

{


		extend

:

 

'Ext.Component'

,


		alias

:

 

'widget.leafletmapview'

,


		config

:

{


			map

:

 

null


		

}

,


		afterRender

:

 

function

(

t

,

 eOpts

)

{


			

this

.

callParent

(

arguments

)

;


 
			

var

 leafletRef 

=

 window.

L

;


			

if

 

(

leafletRef 

==

 

null

)

{


				

this

.

update

(

'No leaflet library loaded'

)

;


			

}

 

else

 

{


				

var

 map 

=

 L.

map

(

this

.

getId

(

)

)

;


				map.

setView

(

[

42.3583

,

 

-

71.0603

]

,

 

13

)

;


				

this

.

setMap

(

map

)

;


				L.

tileLayer

(

'http://{s}.tile.cloudmade.com/{key}/{styleId}/256/{z}/{x}/{y}.png'

,

 

{


					key

:

 

'YOUR_API_KEY'

,


					styleId

:

 

997

,


					maxZoom

:

 

18


				

}

)

.

addTo

(

map

)

;


			

}


		

}


	

}

)

;
Stepping through the 'afterRender' code: