Overview
Create feature-rich HTML5 applications using JavaScript
Sencha Ext JS is the most comprehensive MVC/MVVM JavaScript framework for building feature-rich, cross-platform web applications targeting desktops, tablets, and smartphones. Ext JS leverages HTML5 features on modern browsers while maintaining compatibility and functionality for legacy browsers.
Ext JS features hundreds of high-performance UI widgets that are meticulously designed to fit the needs of the simplest as well as the most complex web applications. Ext JS templates and layout manager give you full control over your display irrespective of devices and screen sizes. An advanced charting package allows you to visualize large quantities of data. The framework includes a robust data package that can consume data from any backend data source. Ext JS also offers several out-of-the-box themes, and complete theming support that lets you build applications that reflect your brand. It also includes an accessibility package (ARIA) to help with Section 508 compliance.

High-Performance Customizable UI Widgets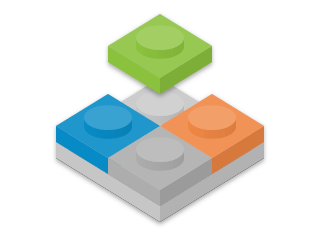 Sencha Ext JS provides the industry's most comprehensive collection of high-performance, customizable UI widgets. These widgets include HTML5 grids, trees, lists, forms, menus, toolbars, panels, windows, and much more. If you don't find a widget you are looking for, hundreds of user extensions are available from the Sencha community.
Backend Agnostic Data Package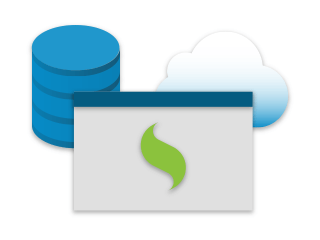 The robust data package included in Sencha Ext JS decouples the UI widgets from the data layer. The data package allows client-side collections of data using highly functional models that offer features such as sorting and filtering. The data package is protocol agnostic, and can consume data from any backend source. It comes with session management capabilities that allow several client-side operations, minimizing round-trips to the server.
Layout Manager and Responsive Configs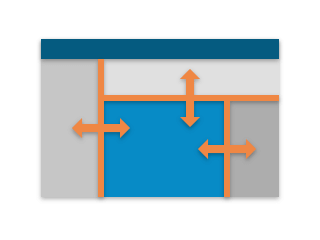 Sencha Ext JS includes a flexible layout manager to help organize the display of data and content across multiple browsers, devices, and screen sizes. It helps you to control the display of components, even for the most complex user interfaces. Ext JS also provides a responsive config system that allows application components to adapt to specific device orientation (landscape or portrait) or available browser window size.
Advanced Charting Package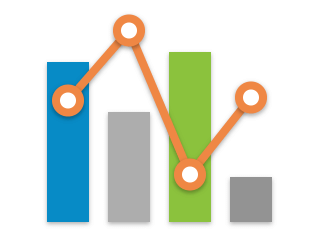 The Sencha Ext JS charting package allows you to visually represent data with a broad range of chart types — including line, bar, and pie charts. The charts use surfaces and sprites developed with a drawing package implemented using SVG, VML, and Canvas technologies. Browser variations are handled automatically so that the charts always display correctly. Ext JS charts also support touch gestures on mobile devices, thereby providing enhanced interactive features to the charts such as pan, zoom, and pinch.
Easily Customizable Themes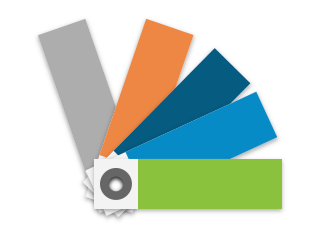 Sencha Ext JS widgets are available in multiple out-of-the-box themes such as Classic, Neptune, and Crisp. The themes are customizable to reflect a specific brand identity. Sencha Cmd exposes hundreds of variables used by Ext JS themes, which can be altered to design custom themes. A visual theme builder is also available in Sencha Architect that lets you customize the themes via a WYSIWYG editor.
Accessibility Package (ARIA) for Section 508 compliance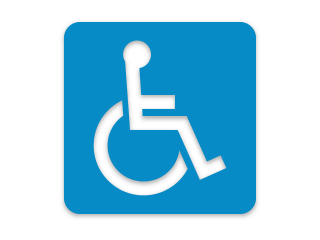 Sencha Ext JS ARIA Package makes it possible to add accessibility support to your applications by providing tools that developers need to achieve Section 508 Compliance. Using the ARIA package, developers can create apps that are usable for people who need assistive technologies such as screen readers to navigate the web.
App Templates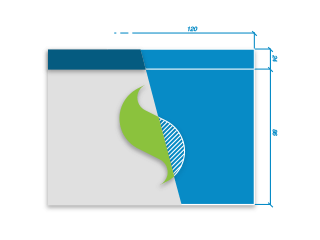 A variety of application templates come pre-installed to kickstart your app, instead of starting from a blank canvas. Templates are editable and completely customizable, and you can even create your own templates and reuse them for future projects.
---
Sencha Tools
Sencha Cmd
Sencha Cmd is the cornerstone for building your Sencha Ext JS and Sencha Touch applications. Sencha Cmd provides a full set of lifecycle management features such as scaffolding, code minification, production build generation, and more, to complement your Sencha projects.
Sencha IDE Plugins
Sencha IDE Plugins integrate Sencha frameworks into your enterprise workflow. The plugins enable code completion, code inspection, refactoring, template generation, code navigation, and code generation among other features. Sencha IDE plugins work with the Sencha frameworks classes and even your own custom classes and overrides.
Sencha Inspector
Sencha Inspector is a debugging tool that provides direct access to components, classes, objects, and more for apps built using Sencha frameworks. It lets you analyze your application code for issues, such as overnesting of components, number of layout runs, and more to help improve your application performance.
---
Pivot Grid
Sencha Pivot Grid enables developers to quickly and easily add powerful analytics functionality to Ext JS applications — allowing users to summarize and analyze data to make more informed decisions. It adds basic Business Intelligence (BI) capabilities to your Ext JS applications, and allows aggregation of multidimensional data. To learn more, watch this video.
Sencha Pivot Grid is available as part of Ext JS Premium package. You can try the evaluation version of Pivot Grid by downloading it as part of the Ext JS trial. The confirmation email includes a link for Pivot Grid, so you can just select it if you've already downloaded Ext JS.

---
Ext JS Stencils
Ext JS Stencils is a complete UI asset kit for Adobe Illustrator, Sketch, Omnigraffle, Balsamiq and is also available as SVG/PNG for use with other programs. Ext JS Stencils contains all of the components and styles used in the Ext JS Classic and Modern toolkits. Designers can use visual assets that exactly match all of the UI components in Ext JS – down to the very last pixel. They can work with the Triton, Crisp, and Neptune themes as vector files and symbols rather than writing code. With Ext JS Stencils, designers can streamline the process of creating mockups for great looking web applications.
Ext JS Stencils is available for download at no additional charge.
---
Third-Party Tools
Ext Speeder
Ext Speeder is a third-party tool that makes your Sencha Ext JS data grid queries blazingly fast. With Ext Speeder, you can perform data queries against databases that contain up to 100 million elements in as little as 10 milliseconds – dramatically improving the speed that your app can access the underlying data. Ext Speeder automatically generates REST APIs for your entire database (RDBMS). The in-memory object-oriented approach makes your back-end data requests up to 10x faster, significantly improving your app's responsiveness, and it does not require any modifications to your client Ext JS application. It's easy to deploy as a standalone utility for database acceleration in a standard J2EE environment such as Oracle WebLogic or Tomcat. Ext Speeder currently works with Oracle, MySQL, PostgreSQL, and MariaDB databases. To learn more, read the Ext Speeder FAQ.
Ext Speeder is available from Speedment. Start your free trial today.
Try It for Free
Buy Now
Pricing & Packaging
Contact Sales
Getting Started
Quick Start Guide – Ext JS
Ext JS Examples
Download Cmd
Quick Start Guide – Cmd
Sign up for Training

Customer Quotes
Ext JS will give us big productivity gains. Having one code base with support for a wide variety of modern and legacy browsers reduces our testing burden and frees up more time to implement the features our customers want most.

— Diana Jaffe, Product Manager, Guidewire
With the combination of an easy upgrade path and new features including MVVM architecture, touch events and charting enhancements, Ext JS is the best way for us to build desktop and tablet apps with a single codebase.

— Richard Milone, Managing Partner, CNX Corporation
Ext JS supports the MVVM design pattern, which allows developers to create apps that are scalable and easier to maintain. And, the integration with Sencha Cmd provides an automated way of documenting class dependencies, requiring less work for developers.

— Jay Garcia, Co-founder and CTO of Modus Create
The Ext JS tablet support increases our productivity because we can deliver tablet versions of custom desktop apps to our customers simultaneously and with very little incremental effort.

— Steve Drucker, Founder and President, Fig Leaf Software
Resources
Support Subscribers
Latest version: Ext JS 6.0.2

Supported Browsers
Safari 6+
Firefox
IE8+
Chrome
Opera 15+
Safari / iOS 6+
Chrome / Android 4.1+
IE 10+ / Win 8

Other Resources