Optimize Sencha Ext JS apps using Sencha Cmd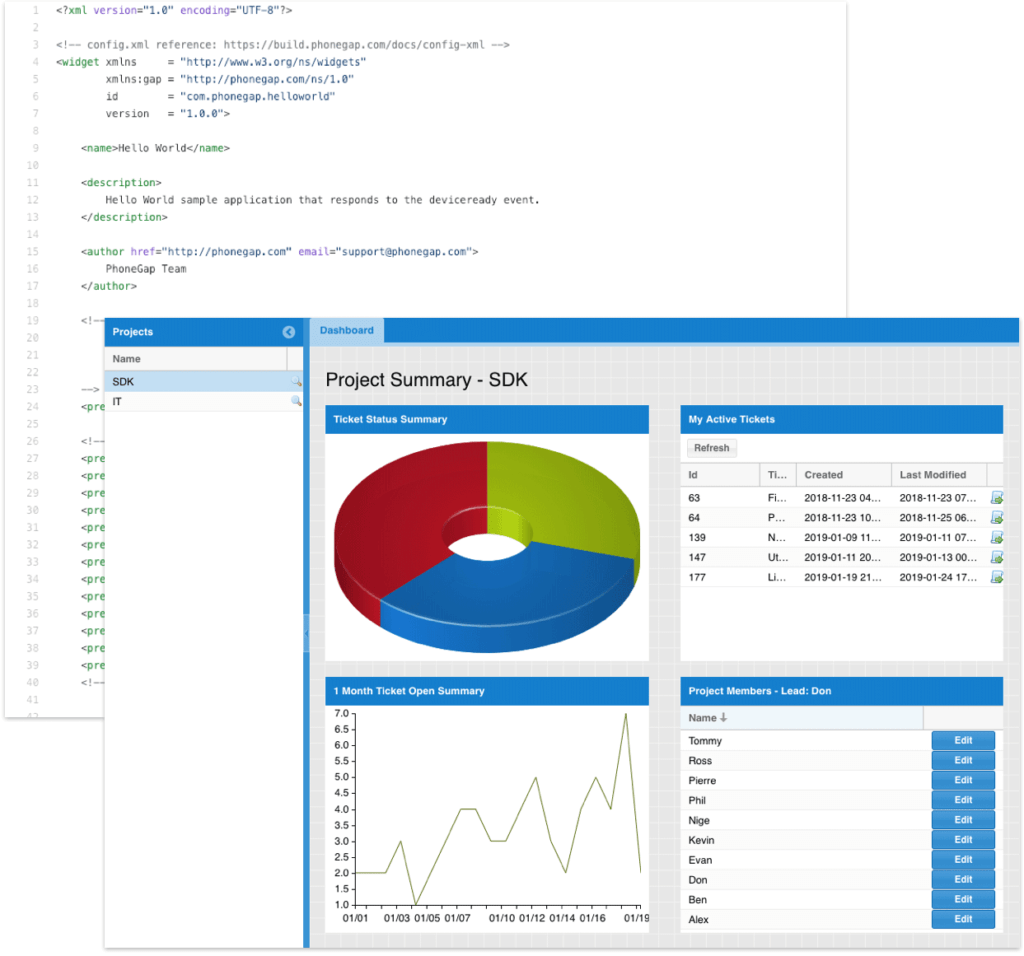 Sencha Cmd is the cornerstone for building your Ext applications
Sencha Cmd is the cornerstone for building your Sencha Ext JS and Sencha Touch applications. Sencha Cmd provides a full set of lifecycle management features such as scaffolding, code minification, production build generation, and more, to complement your Sencha projects.
With an ever-expanding list of command line options, from code generation to native packaging, Sencha Cmd automates many tasks related to the Sencha Ext JS app development lifecycles. The tool also provides a rich set of command line syntax and Ant integration. It can be seamlessly integrated with your enterprise build environments or used as a standalone tool to boost developer productivity and enhance application performance.
Build Better Applications with Sencha Cmd
Progressive Web Apps
With Sencha Cmd, you can create a near-native app experience, using modern web technologies for Progressive Web Apps. By specifying the "progressive" config in Sencha Cmd, your mobile web app gets built with a simplified installation experience, and users can easily install the app on their mobile device home screen. Sencha Cmd uses the latest advancements in service worker based caching, which makes it easy to enable offline mode in your mobile apps.
Dynamic Package Management System
Sencha Cmd provides a workspace and package management system that assists in sharing framework code, packages, and custom code across multiple applications. You can easily integrate packages from the Sencha Package Repository or any other packages created by the Sencha community. By using dynamic package loading, you can create a faster loading experience for large applications.
Native Packaging
Sencha Cmd provides native packaging options via PhoneGap / Cordova integration. It can be used to package apps for distribution via app stores. PhoneGap builds can be initiated from within Sencha Cmd, which can package apps for multiple platforms with a single command.
Scaffolding, Code Generation, and Troubleshooting
The code generation feature can scaffold entire applications and extend those applications with new MVC or MVVM components. Code generation hooks can be put in place that are either specific to a page or shared across multiple pages in a workspace. Sencha Cmd also provides a lightweight web server to serve files from localhost, in case you do not have a local web server installed. A robust logging feature also helps facilitate troubleshooting.
JS Compiler, Application Tuning, and Image Spriting
Sencha Cmd includes a framework-aware JavaScript compiler that understands the semantics of Sencha frameworks. The compiler optimizes many of the high-level semantics and produces minimal footprint builds from your source, thereby reducing the load time of applications. An image spriting feature allows you to convert CSS3 features (such as border-radius and linear-gradients) into sprites for legacy browser compatibility. You can develop your application using many of the advances in ECMAScript 2015 (ES6), and Sencha Cmd will transpile the code as needed.
GETTING STARTED
---
SUPPORTED PLATFORMS
Windows
Mac OS X
Linux 32
Linux 64
---
OTHER RESOURCES
Build Web Apps Faster
with Sencha JavaScript Frameworks and 140+ High Performance UI Components
START FOR FREE