Whether you're a developer building a handful of small applications for a startup with no immediate scalability or a developer building complex applications for large-scale, global organizations, one thing is certain—shortening your development cycle and using the fewest possible resources while staying within budget is of the utmost importance. While there are many ways to achieve this goal, one of the most effective ways to enable faster development is to use a central component methodology. Our latest guide, Adopting a Unified Component Library Strategy, provides developers with strategic guidance for adopting a unified component library approach and propelling their development cycle towards long term success. Give it a read to see what insights we have to offer for free.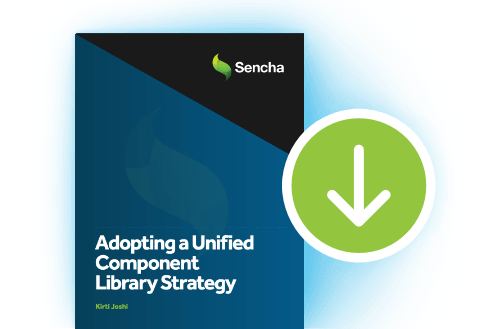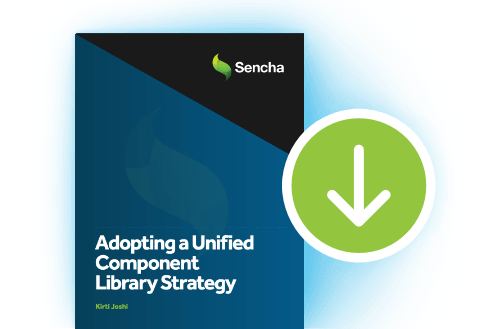 Complete the form and provide a valid email address to download whitepaper
All fields required
By registering, you confirm that you agree to the processing of your personal data by Sencha Inc as described in the
Privacy Statement.
Sencha is part of the Idera group and may share your information with its parent company Idera, Inc., and its affiliates. For further details on how your data is used, stored, and shared, please review our
Privacy Statement.