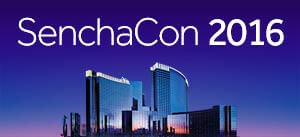 The JavaScript language today is hardly recognizable when compared to JavaScript of a few short years ago. The changes range from small pieces of syntax (such as loops, variables, and functions), up to the level of classes for creating coherent functional units, and extend all the way to connecting these pieces into applications via modules.
Today, through the widespread use of tools such as Babel, Traceur, webpack and others, many developers have embraced these new language features and their code can still run on "those" browsers.
In my session at SenchaCon 2016 (Ext JS and ES2015/6/7 – Modernizing the Ext JS Class System), we'll talk about how this evolution in language and tools affects the applications we write using Ext JS. We'll look at how the class keyword compares with Ext.define, and how class names line up with modules. And we'll compare the two end-states of an upgraded application: one with minimal changes to existing code and one that fully embraces all of the new language features.
Don't have your ticket yet for SenchaCon 2016? Register today.
Sneak Peak
Class Declarations
Let's take a simple utility class that might be found in an Ext JS application today and see what an upgrade might look like.
    Ext.

define

(

'App.util.Foo'

,

 

{


        extend

:

 

'App.some.Base'

,


        mixins

:

 

'Ext.mixin.Observable'

,


 
        config

:

 

{


            value

:

 

null


        

}


 
        constructor

:

 

function

 

(

config

)

 

{


            

this

.

mixins

.

observable

.

constructor

.

call

(

this

,

 config

)

;


        

}

,


 
        updateValue

:

 

function

 

(

value

,

 oldValue

)

 

{


            

this

.

fireEvent

(

'valuechange'

,

 value

,

 oldValue

)

;


        

}


    

}

)

;
The following diagram shows the important pieces produced by the code above: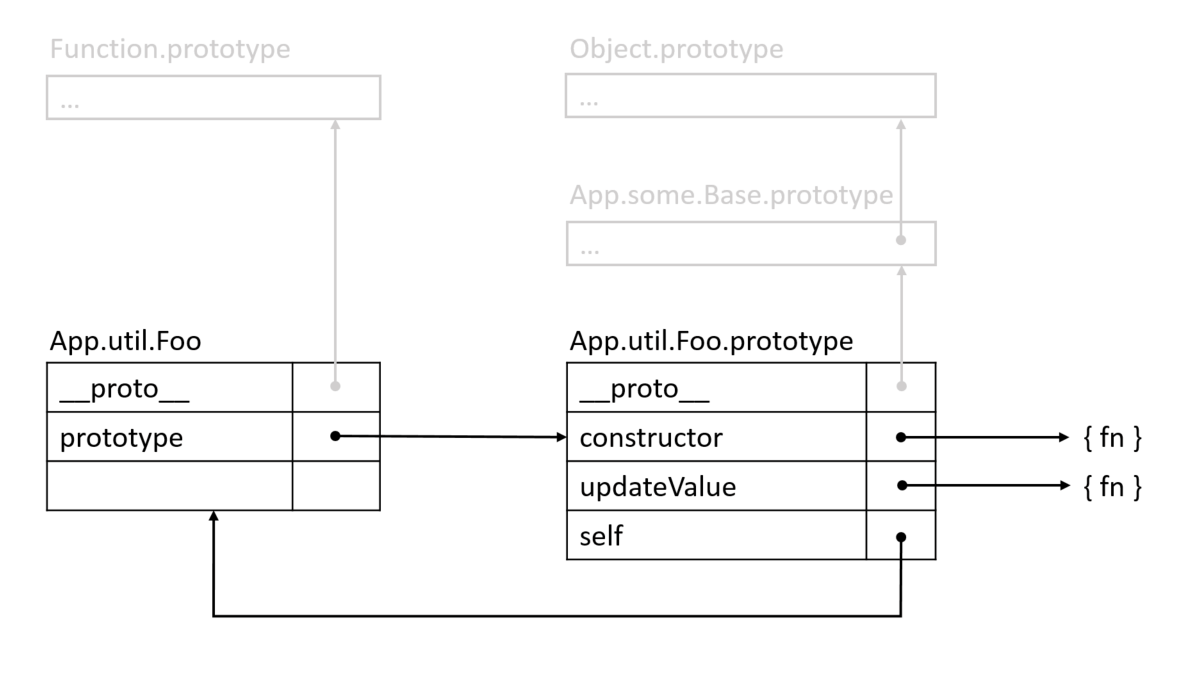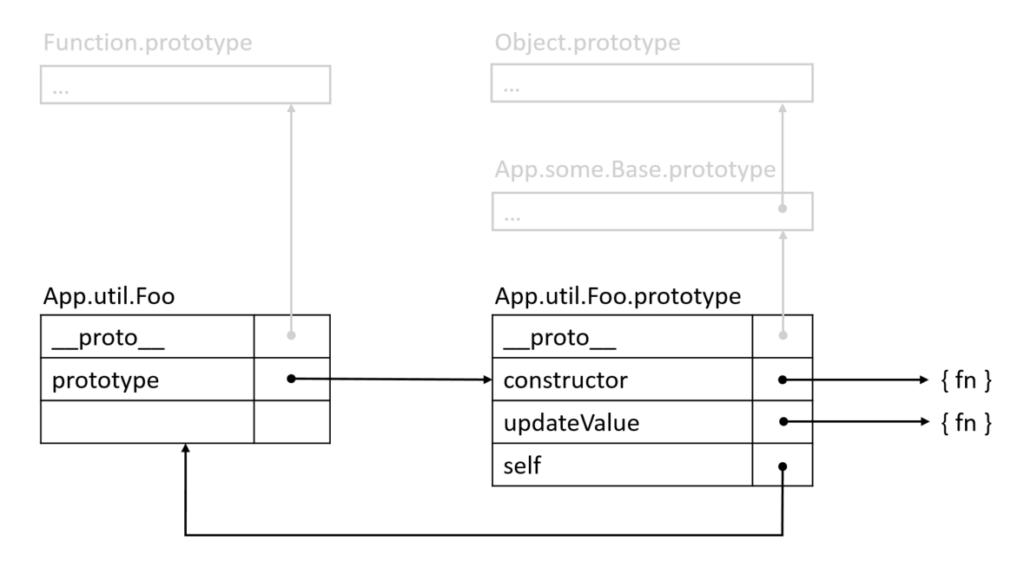 If you look at the constructor property on the prototype, you'll see that it points to the method we passed to Ext.define. This approach, while flexible, is not compatible with the new class keyword. Using the class keyword produces the following, immutable relationship:
    App.

util

.

Foo

 

===

 App.

util

.

Foo

.

prototype

.

constructor
Minimal Upgrade
The minimal upgrade requires us to rename the "constructor" method to avoid this conflict. The new name is simply "construct":
    Ext.

define

(

'App.util.Foo'

,

 

{


        extend

:

 

'App.some.Base'

,


        mixins

:

 

'Ext.mixin.Observable'

,


 
        config

:

 

{


            value

:

 

null


        

}


 
        construct 

(

config

)

 

{


            

this

.

mixins

.

observable

.

construct

.

call

(

this

,

 config

)

;


        

}

,


 
        updateValue 

(

value

,

 oldValue

)

 

{


            

this

.

fireEvent

(