In May, we were on the road visiting cities in Asia to share the latest news on Sencha frameworks and tools. The SenchaCon Roadshow gave us a chance to visit our Asia Pacific community and tell them about all of the big Sencha announcements. We had great technical sessions presented by Sencha experts and partners.
You can try out the new features of Ext JS 6. Download the beta release now.
We've been to Melbourne, Hong Kong, Seoul, and Tokyo. Here are a few highlights from Stefan Stölzle, our Sr. Solutions Engineer in Asia Pacific.
Melbourne
The first ever SenchaCon Roadshow in Asia took off in Melbourne. After the keynote by Jeff Pope, our VP in Asia Pacific, I presented the latest product news including Sencha Ext JS 6, Fashion, Pivot Grid, App Theming, and Sencha Inspector. Then, Nick Harlow, our director of product management, showed how powerful Sencha Space is for managing and deploying HTML5 applications. Evan Trimboli, Sr. Software Engineer at Sencha, took a deep dive into ViewModels and DataBinding.
The first customer spotlight by REMASYS Pty Ltd. showed their Eagle-i application, a powerful web and mobile monitoring system, built with Sencha frameworks. Later, Roger Hawkins of Business Aware Solutions demoed how to build a Sencha Touch application step by step while integrating with web services and Google Maps. We also had Cameron Hallmark of Greentree International talk about how his company built its ERP system, Greentree4, with Sencha technology. Sr. Software Engineer Zhe Wang from FTI Technology showed the audience how to code an Ext JS user extension from the ground up.
In the final session of the first SenchaCon Roadshow day, I presented how the Sencha JetBrains plugin will help developers be more productive when creating awesome apps.
After a successful first day in Melbourne with a great crowd, Jeff, Nick and I flew out to Hong Kong.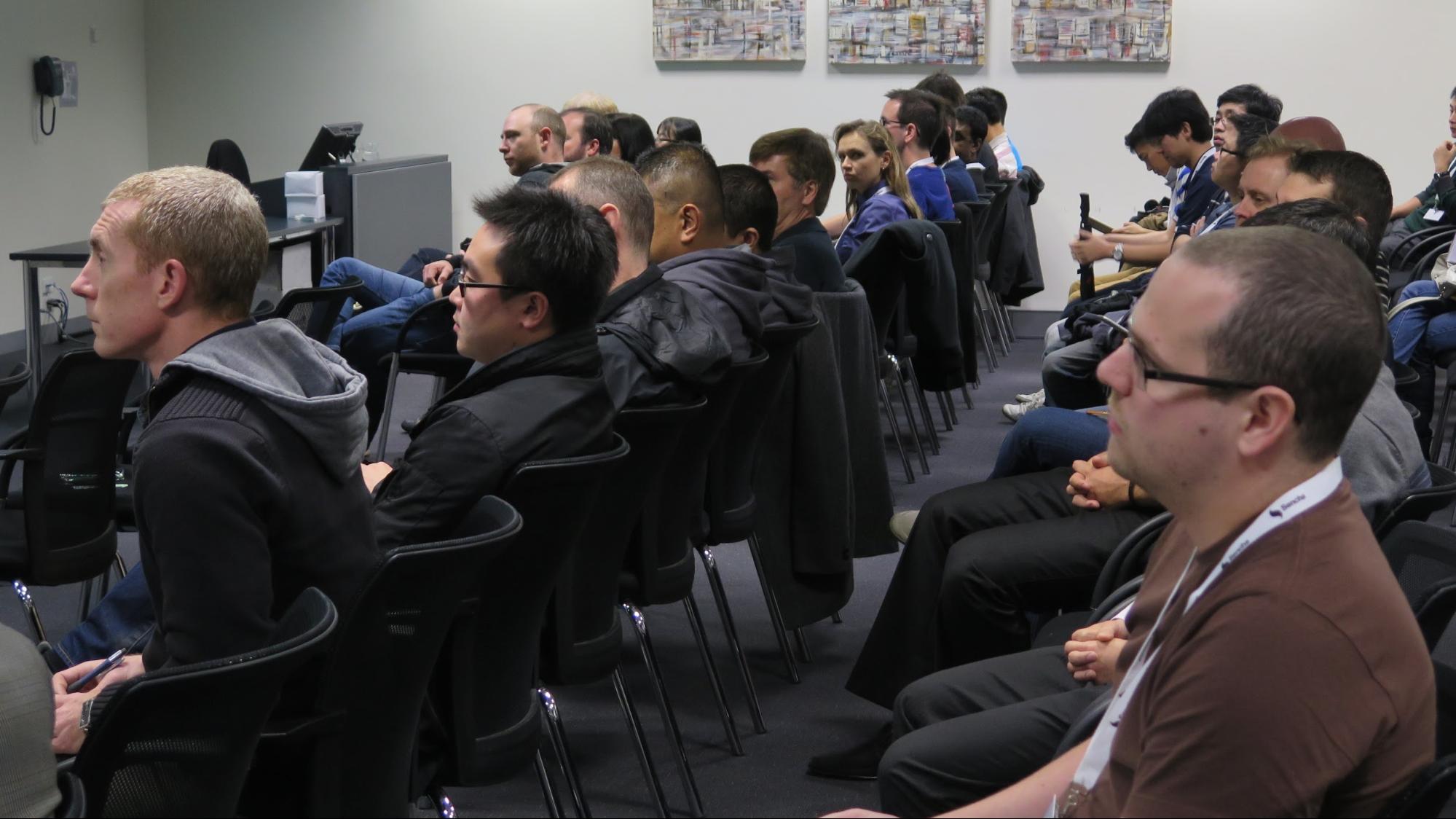 Hong Kong
In the heart of Hong Kong's Wan Chai district, we talked to a great audience about Ext JS 6, Sencha Space, the Sencha JetBrains plugin, application optimization using Sencha Cmd, and application debugging.
To complement the Sencha talks, we had Cedric Roll and Alfred Ma from 8Securities who showed a demo and shared why they decided to use Sencha technology to develop their social trading solution. Milan Mehta from Omniscient Software Pvt. Ltd. explained how to extend and build custom Ext JS components and also what it takes to theme an application developed on top of Sencha frameworks. Benjamin Eberle showed the audience TOPO, a dynamic drag & drop WYSIWYG form builder developed by Sunrock Labs Ltd.
Nick, Jeff, and I had a great time in Hong Kong and enjoyed meeting so many community members. After a short flight to Seoul, we met up with Art Landro, our CEO, who joined us for the next events in Seoul and Tokyo.
Seoul
The sold-out event in Seoul had over 100 attendees. We kicked off the event with a keynote presentation by our CEO, Art Landro. I talked about the latest news regarding Sencha technology. After that, Nick Harlow talked about challenges and best practices in web application management, deployment, and security, and how to address these challenges using Sencha Space. Rounding up the morning session before the lunch break, I demoed the new Sencha JetBrains plugin.
The afternoon sessions, all held in Korean, were started by Manyoung Cho and Muhyung Park from Sencha partner Mirae Web. They talked about the benefits of developing with Sencha frameworks and how to build an event-driven architecture for web and mobile apps. This session was followed by Hyo Kun Park from Cloudine, demoing their big data management platform Flamingo, built with Ext JS 5. KwangSeob Kim of EMRO showed the audience how to develop a large scale web application using Ext JS 5, Sencha Architect, and Sencha Cmd. Last but not least Sung Kyo Jung of Vinflux presented their integrated logistics management solution based on Sencha technology.
I want to say a big THANK YOU to Manyoung Cho, CEO at Mirae Web. He and his team helped us run a great event.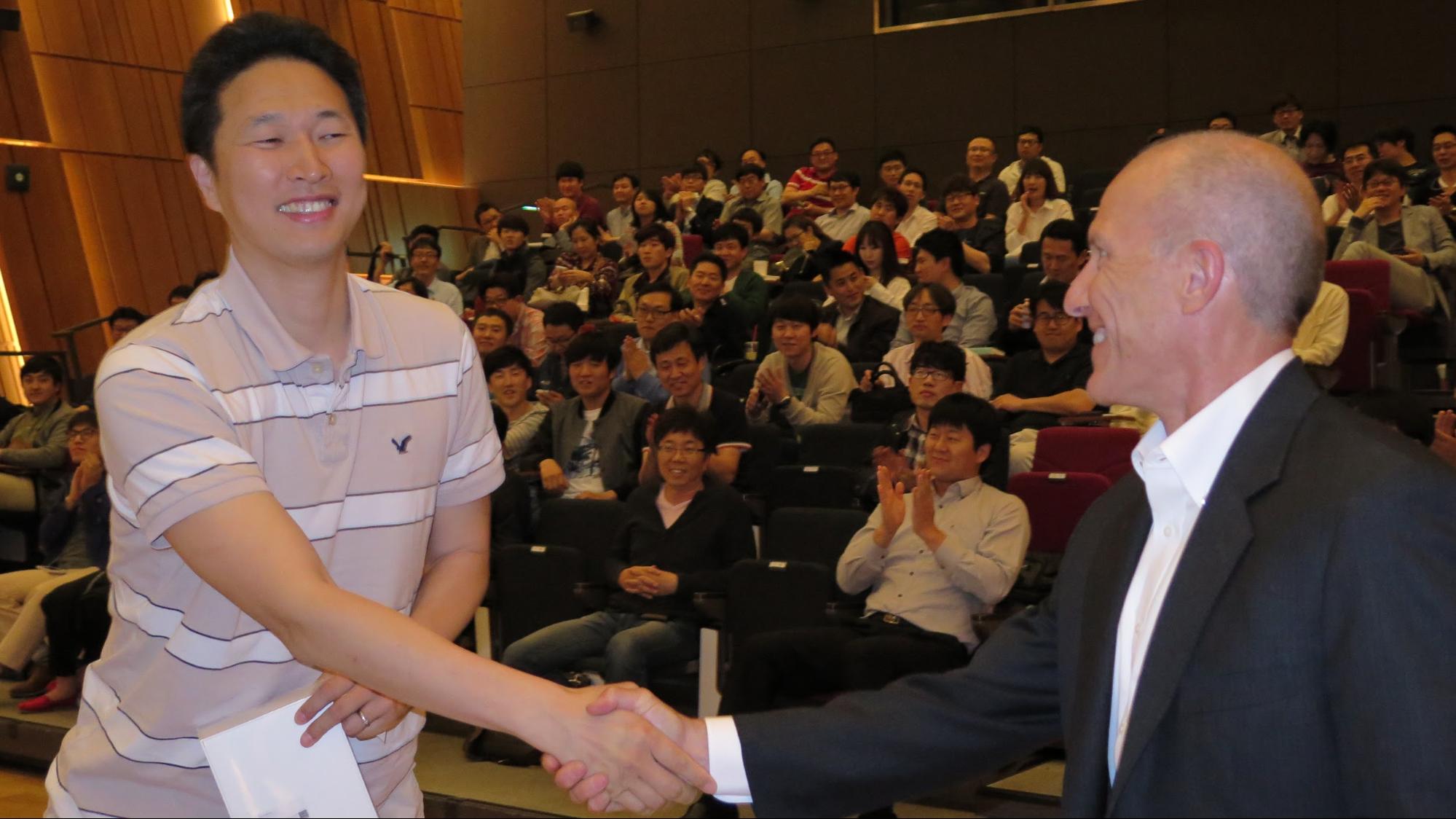 Thrilled by the enthusiastic interest of the Seoul attendees, Art, Jeff, Nick and I again packed our bags and flew to Tokyo for the final event.
Tokyo
In Tokyo, we started the morning with Sencha sessions and were joined by Cedric Roll who presented to a packed room about the social trading platform 8Securities built.
Similar to the event in Korea, all of the afternoon sessions were held in Japanese, starting off with Naoki Mashiko from NTT Communications and Kazuhiro Kotsutsumi from Xenophy Co. Ltd. talking about how NTT developed their Advanced Operation Portal based on Ext JS. Following this Otani Hiroki and Ryuichi Inagaki of Ariel Networks, Inc. demoed ArielAirOne Enterprise, a web collaboration-ware application for big enterprises. The last session about migrating a sales management system from MS Access to Ext JS was presented by Hisashi Nakamura from Xenophy Co. Ltd.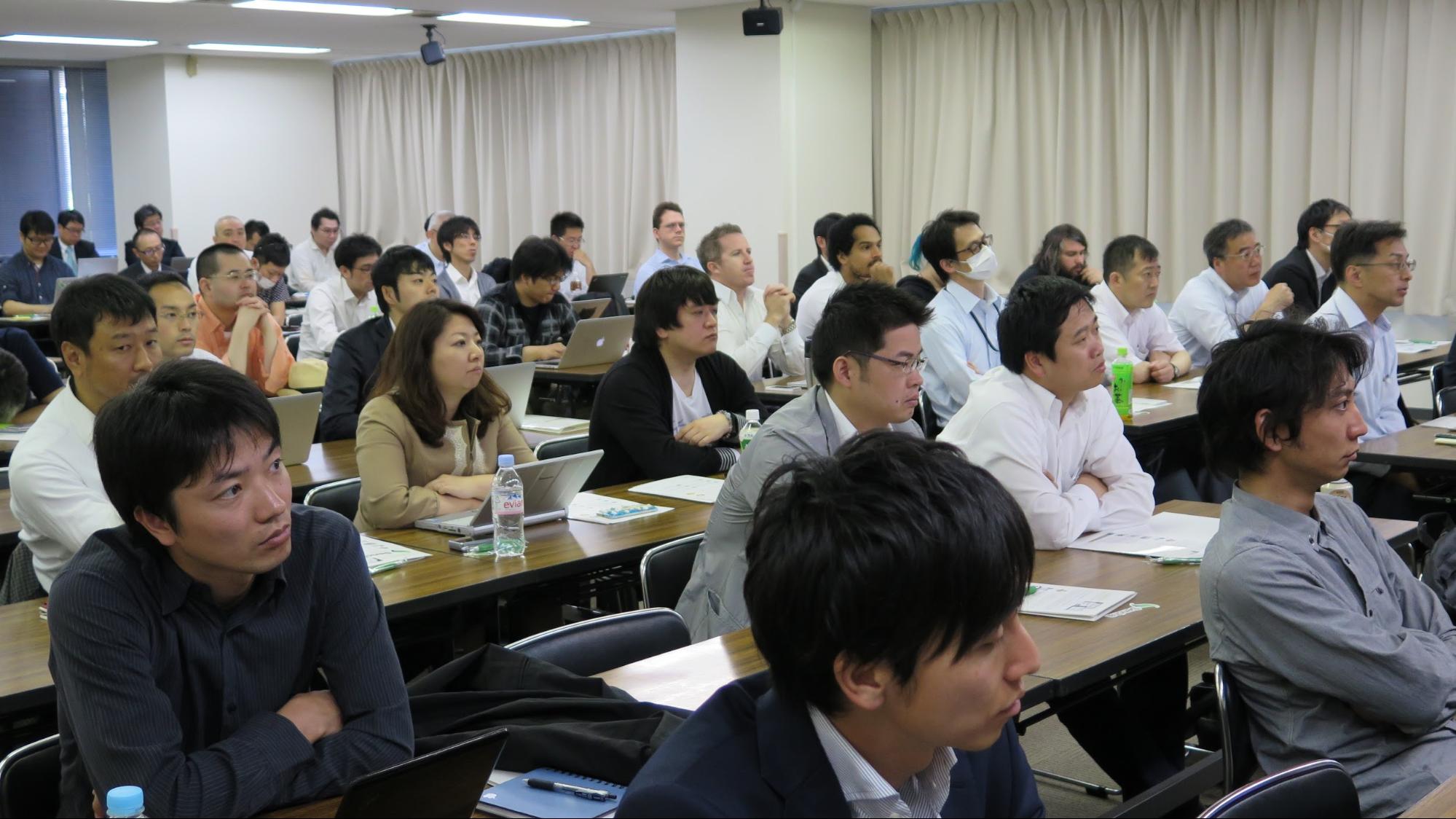 It was so great to see all of the Sencha customers, partners and community in Melbourne, Hong Kong, Seoul and Tokyo.
Thank you
唔該
감사합니다
ありがとうございます
And don't forget, we have pictures and all of the Sencha presentations on the SenchaCon 2015 Roadshow website.