We must know the fact the line of business applications (LOB) has been fueling business operations for decades. Moreover, most people are shifting to businesses but have little knowledge of business applications. It is important to note that the business world is changing due to technological advancements. Moreover, a business application helps companies to remain competitive.
As a matter of fact, there might be complications in the logistics of a business, whether large or small businesses. Therefore, we must have a perfect tool to perform each job with accuracy. Moreover, Most businesses have already established a digital strategy that helps them boost productivity and efficiency. Fortunately, those businesses have a chance to use a business application suite for the management of various tasks.
Let's explore the line of business applications.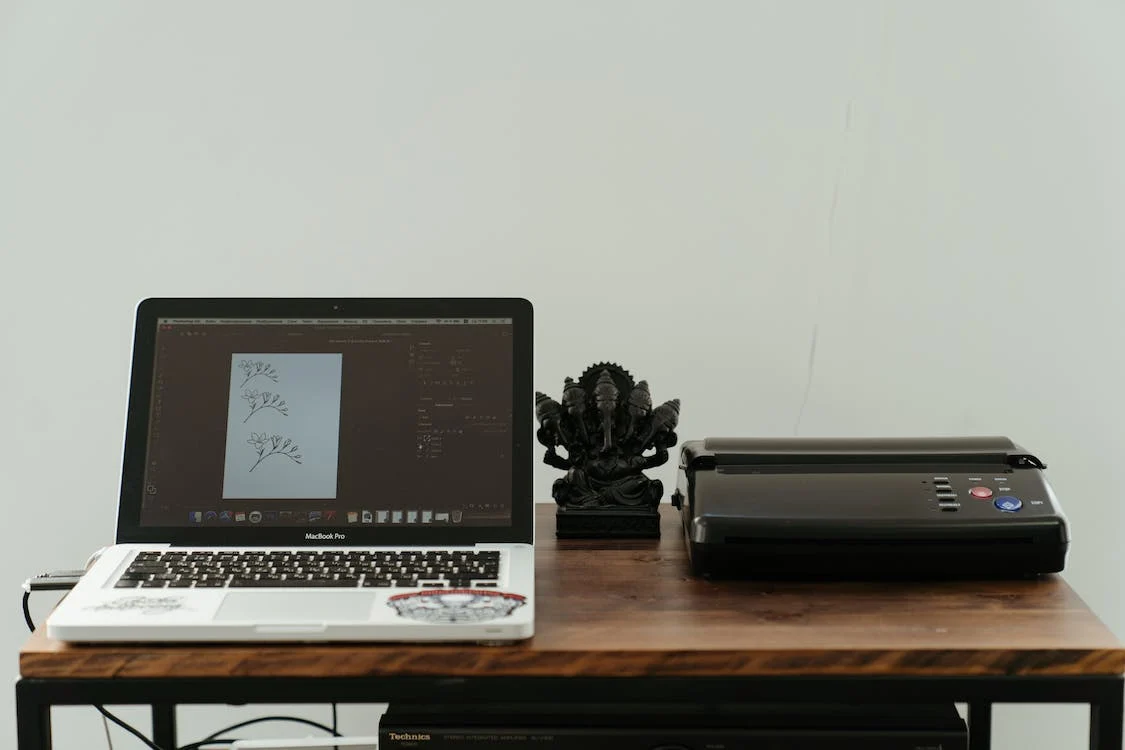 What Is A Line Of Business Application?
Line of business applications refers to multiple applications developed to meet a business's needs. Moreover, they can help us to facilitate the unique requirements of an industry, department, company, or team. We can also use multiple other systems to meet the needs of our business, like Google Sheets. But why is there a need to use the line of business applications?
Well, business applications are developed for the sake of the unique requirements of a smaller group. On the other hand, large applications like Google Sheets are not developed particularly for a specific company. Let's take an example of a real estate company. They can use LOB software to identify properties, analyze recent sales data, or research neighborhood trends. Moreover, it also increases their efficiency.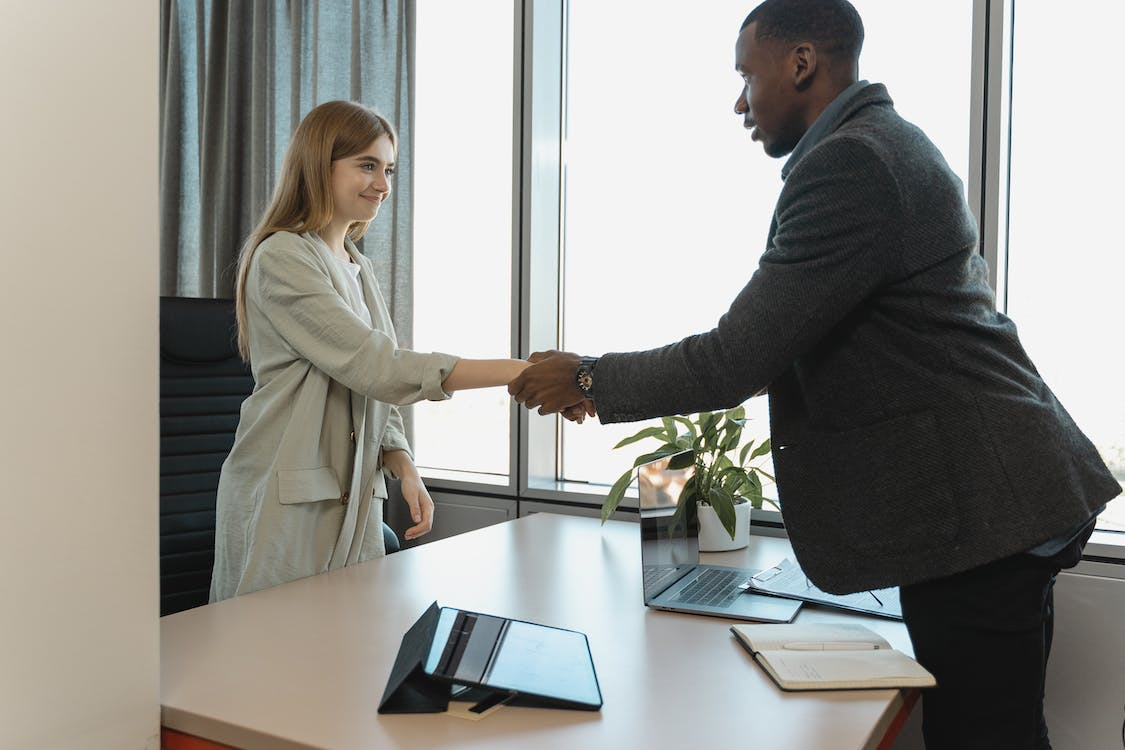 According to a study conducted by some experts, businesses mostly prefer custom business software.
Therefore, large enterprises prioritize building their own software over relying on packaged software. The reason behind this strategy is that custom software better fulfills the needs of a business. Moreover, it gives them the ability to differentiate themselves from their competitors.
Let's take a look at some main advantages of LOB software if you are looking to build one.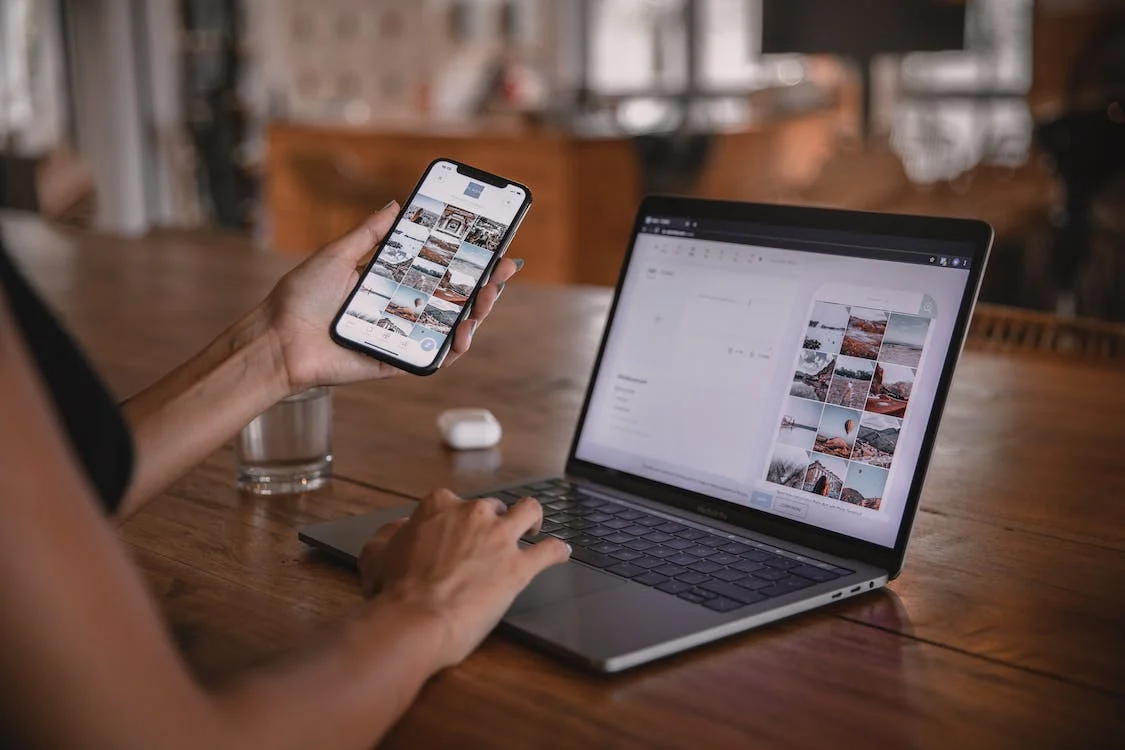 Advantages
We must realize the fact that continuous business growth is always in need of application development. Although building these applications may take some higher initial costs, they can bring many benefits. Here are some amazing benefits of custom business apps.
We can enhance the productivity of our clients by using business applications. Moreover, It helps to optimize the business processes that, in turn, enhance efficiency.
It can also help us empower our field workers. They can stay connected to their office and gain some real-time insights.
Line of business applications increase productivity, and sales, boost loyalty and increase customer engagement. Moreover, We can also say that these are customer loyalty apps.
If intuitive analytic tools power our business app, they can help us grow by providing actionable insights. As a result, we can make more informed decisions.
We can also build business applications with low code, making it much easier to get custom business apps.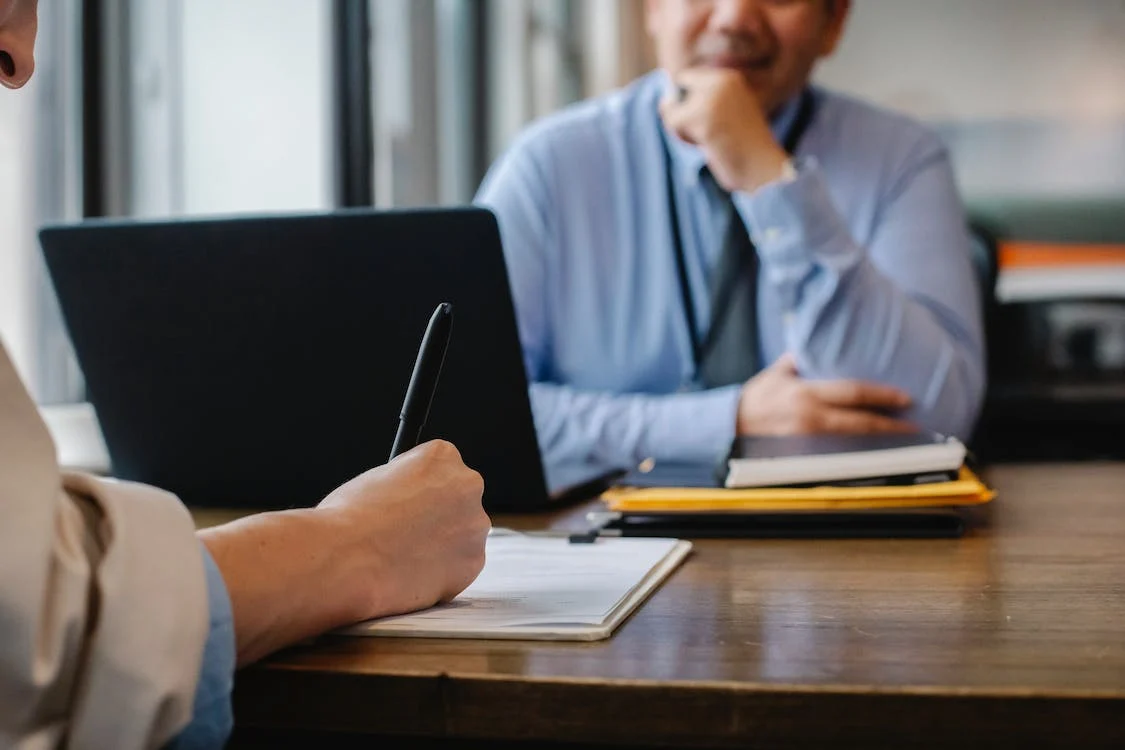 What Are The Features Of A Line Of Business Applications?
The features of a business application may depend on our requirements. However, there are some scenarios that are almost common in every business application.
Simple Appearance & App Functionality
LOB software should be very simple in terms of appearance and app functionality. It makes it easier for employees with less experience to use the application. Moreover, a good user experience can also guarantee the success of an application.
Easy Navigation
When it comes to easy navigation, nothing works perfectly than a good search bar option.
According to research, most customers delete an application because they find it hard to use and navigate.
An easy navigation option in your application can help avoid this tragic outcome.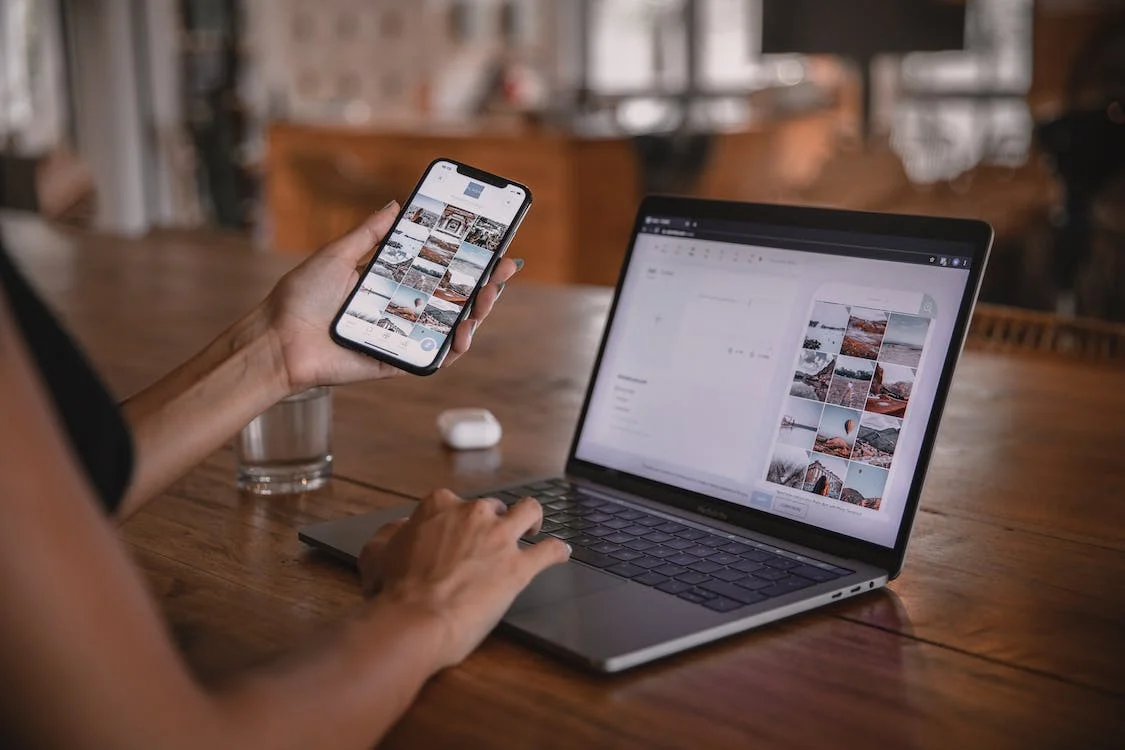 Responsive Design For Various Devices Or Screen Sizes
A good LOB software features a responsive design. Moreover, It makes the process easier to use a business application on different screens or devices.
Feedback & Contact
The business applications feature a feedback and contact option that help users to submit their complaints.
Social Sharing
Giving the option to share the application on social media can also help in its promotion. Therefore, a good LOB application also features social sharing.
Offline Features
The business apps feature offline options that enable employees to use them without internet access. Moreover, It increases the productivity of your application.
Regular Updates
It must feature regular updates that keep employee productivity on top. The employees can easily get updates on regular meetings, workflow rules, and many other activities.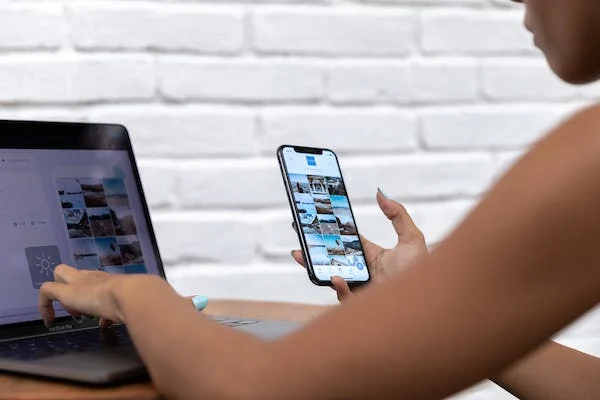 Why Do We Need Line Of Business applications?
As a matter of fact, we know that building a business application might cost extra. Therefore, one may wonder why there is a need to build one. Here are some reasons that can convince users to build a Line of the business app for their business.
It helps to enhance security.
We can ensure easier customer management.
It allows scalability, and we can easily grow from small businesses to large enterprises.
The LOB software is tailor-made.
It helps us to boost efficiency.
We can also reduce a lot of automation costs through the line of business apps.
Line of business apps supports the flexible application.
It improves visibility and accelerates the growth of a business.
Which Audience Benefits From Line Of Business Applications?
The line of business applications users are enlisted below:
Investors
Businesses of all sizes
Organizations
Financial services and brokerages
Consumer banking
Property and casualty insurance companies
How Does Sencha Ext JS Support In Building Business Applications?
It is a comprehensive JavaScript framework that helps create custom business applications. Moreover, we can build cross-platform, data-intensive, high-performance business apps with interactive features.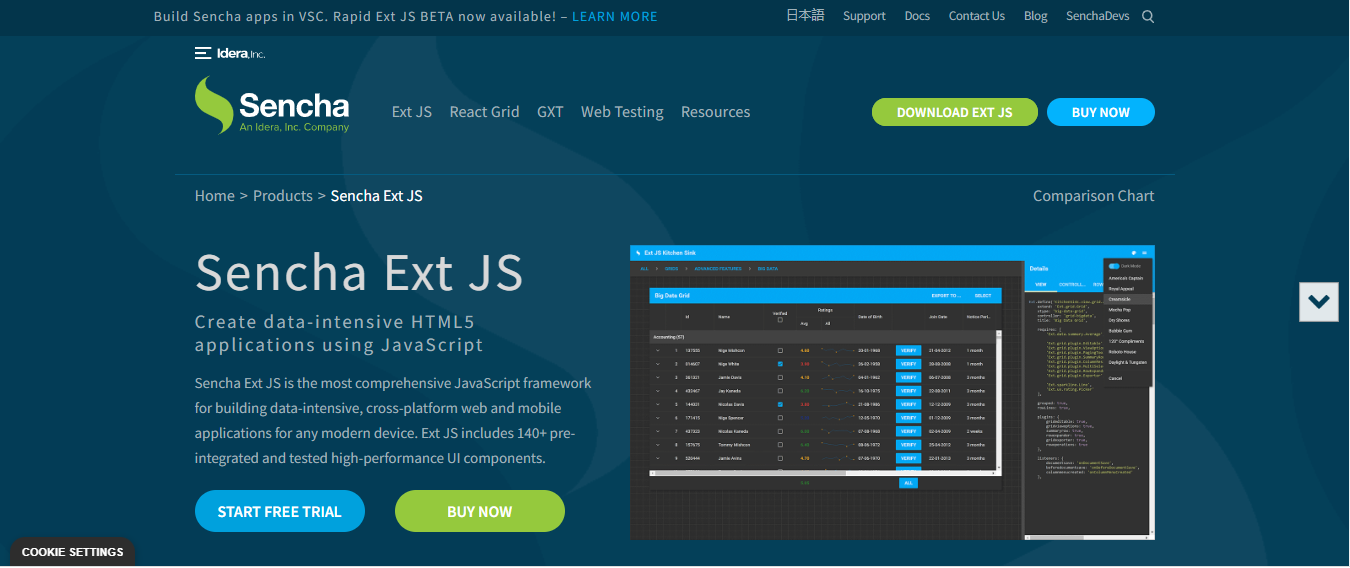 Sencha Ext JS consists of 140+ tested & pre-integrated components that can build beautiful user interfaces. Moreover, we can easily create, develop, design, and test our LOB software. Below you can see some examples of applications developed through Sencha Ext JS.
Admin Dashboard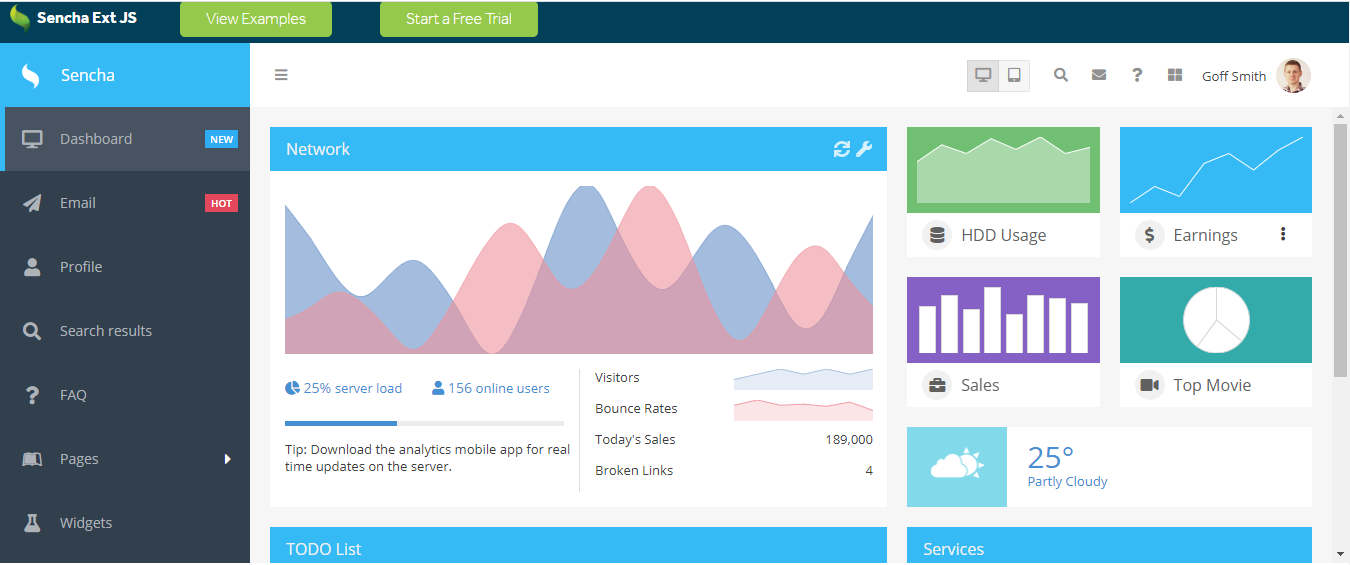 Executive Dashboard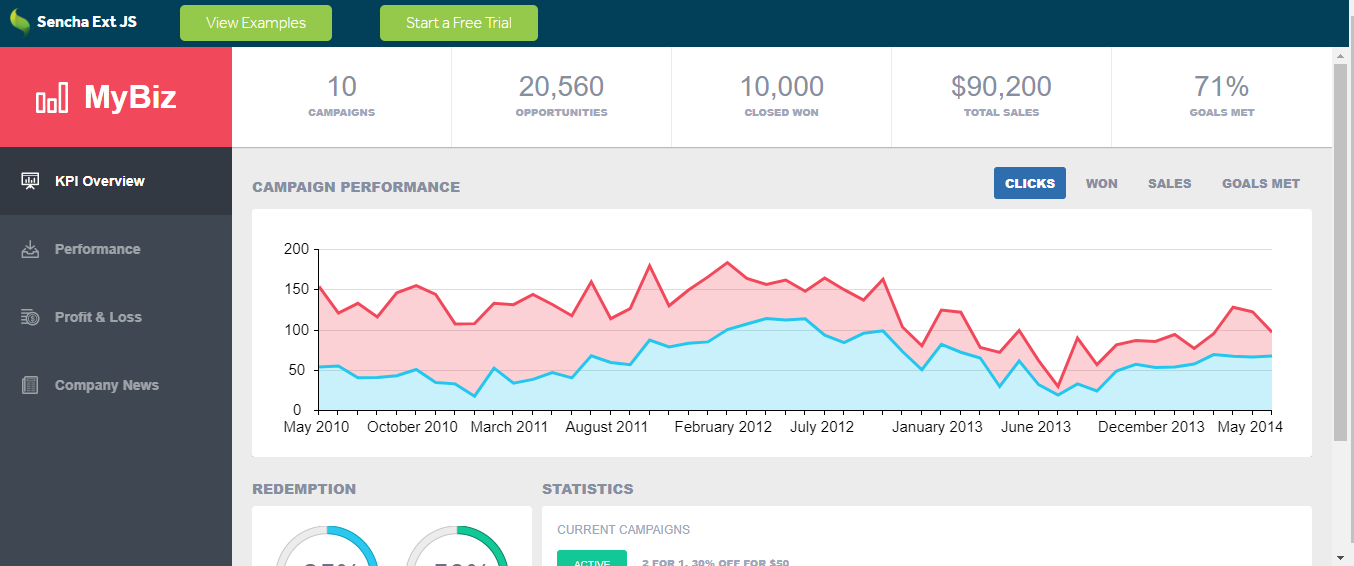 Employee Directory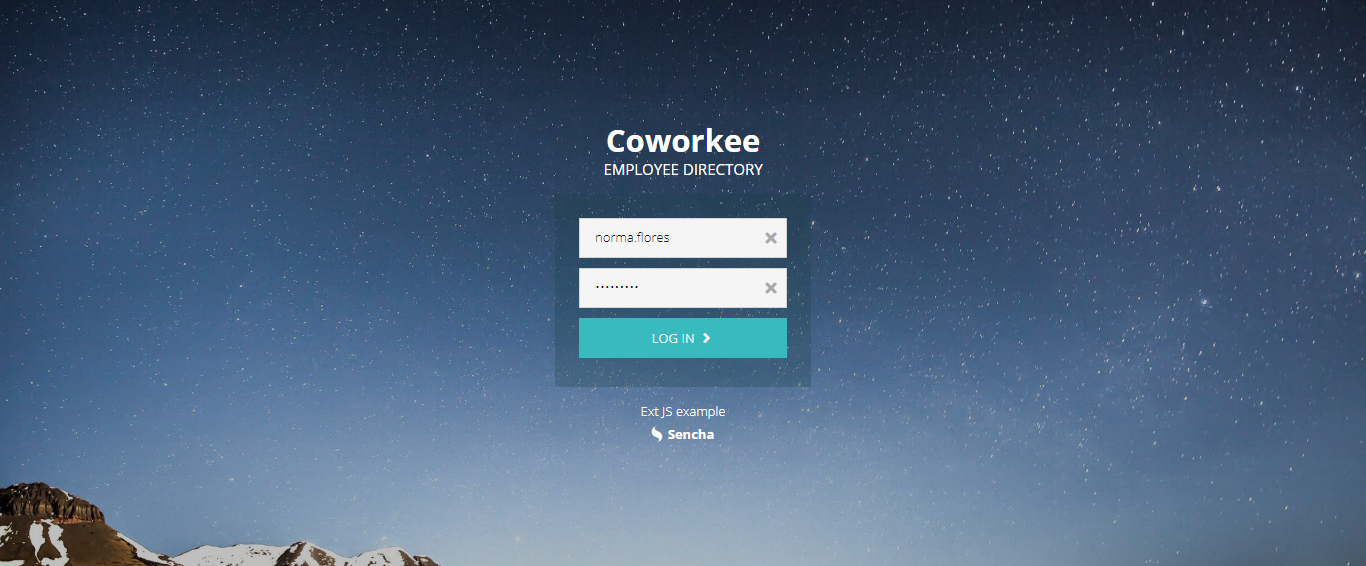 Why Is Sencha The Best Option For Building LOB?
Sencha is known as a leader in web application development. The reason behind this fame is that it has more than 400 man years of expertise in modern web technologies. A few examples of those technologies are CSS, ES6, HTML5, JavaScript, etc. Moreover, Sencha can also help us to eliminate maintenance issues through its advanced app development features.
The reasons below show that Sencha is the best option for building a line of business apps.
Rich set of components
Object-oriented
Cross-platform
Support services and training
Common use model and coding style across pre-integrated components
Sencha Ext JS allows us to build amazing applications and not frameworks. Moreover, it also gives us a free trial for 30 days.
Final Thoughts
Line of business apps gives us software that makes our enterprise highly effective. Moreover, we can also increase the success of our organization through optimized performance. Our employees will find it reliable to work in such an organization. However, we must use a reliable framework to build such an application. Sencha Ext JS is one such example.
FAQs
What is an example of a business application?
Applicant Tracking Systems
Inventory Management Platforms
Help Desk Applications
What are the applications of a business?
Applications of a business consist of business functionality.
What are business applications in high school?
CMS and LMS are some business apps used for education purposes.
What are business applications and their benefits?
Business apps help to save time, increase efficiency, boost sales, and much more.
Sign Up for free now to build a highly reliable line of business applications through Sencha Ext JS.