A widget is an element of a graphical user interface (GUI). It displays information or provides a specific way for user interaction. As a developer, you need to create effective UI widgets. It will facilitate better user interaction. To achieve it, you need to find great widget ideas. You have to analyze how they display information in a better way. In this post, you will find the best aesthetic UI widget ideas. Let's dive in.
Widget Ideas: Aesthetic Clock Widget Inspo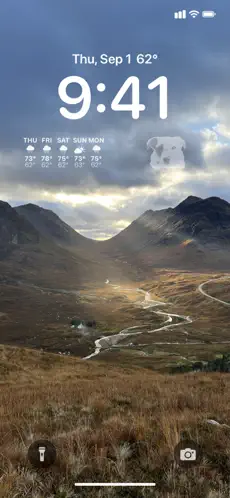 Aesthetic clock widgets are functional and stylish. You can find a variety of clock widget apps and styles. The different widget sizes offer variety regardless of your home screen layout.
For example, Screenkit lets you design the iPhone home screen the way you like. It gives you the best widget ideas for the clock and countdown. Also, it offers great ideas for the date, calendar, and battery widgets. Screenkit gives you over 500 aesthetic widgets and themes. Hence, there is no shortage of options. Also, It lets you create your own custom app icons.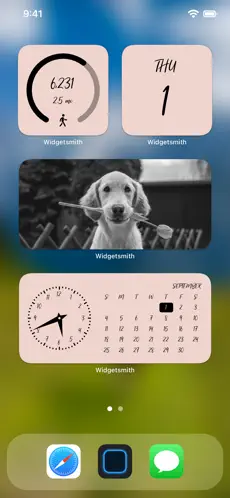 Widget Ideas: Calendar Widget
Calendar widgets are also functional and stylish. There are a variety of apps and styles. Also, they offer different widget sizes. Hence, they can easily fit your home screen layout.
For example, apps like Widgetsmith offer plenty of options for look and feel. Also, it provides numerous styles, ranging from written to minimal calendars.
Another great example can be Smart Stack. It is a group of widgets. You can easily flip them through your iOS home screen. Hence, you can consider them widgets of widgets. They provide native support for the iPhone's operating system.
Another amazing example can be Widgetsmith. It comes with a solid collection of widgets that are fully customizable. Hence, you can fine-tune them the way you like. For example, you can dynamically schedule your custom widgets to show weather data early in the morning. Also, you can schedule to display the calendar during the workday. Overall, Widgetsmith is very powerful. As a result, it has become one of the most popular iPhone home screen widgets on the market.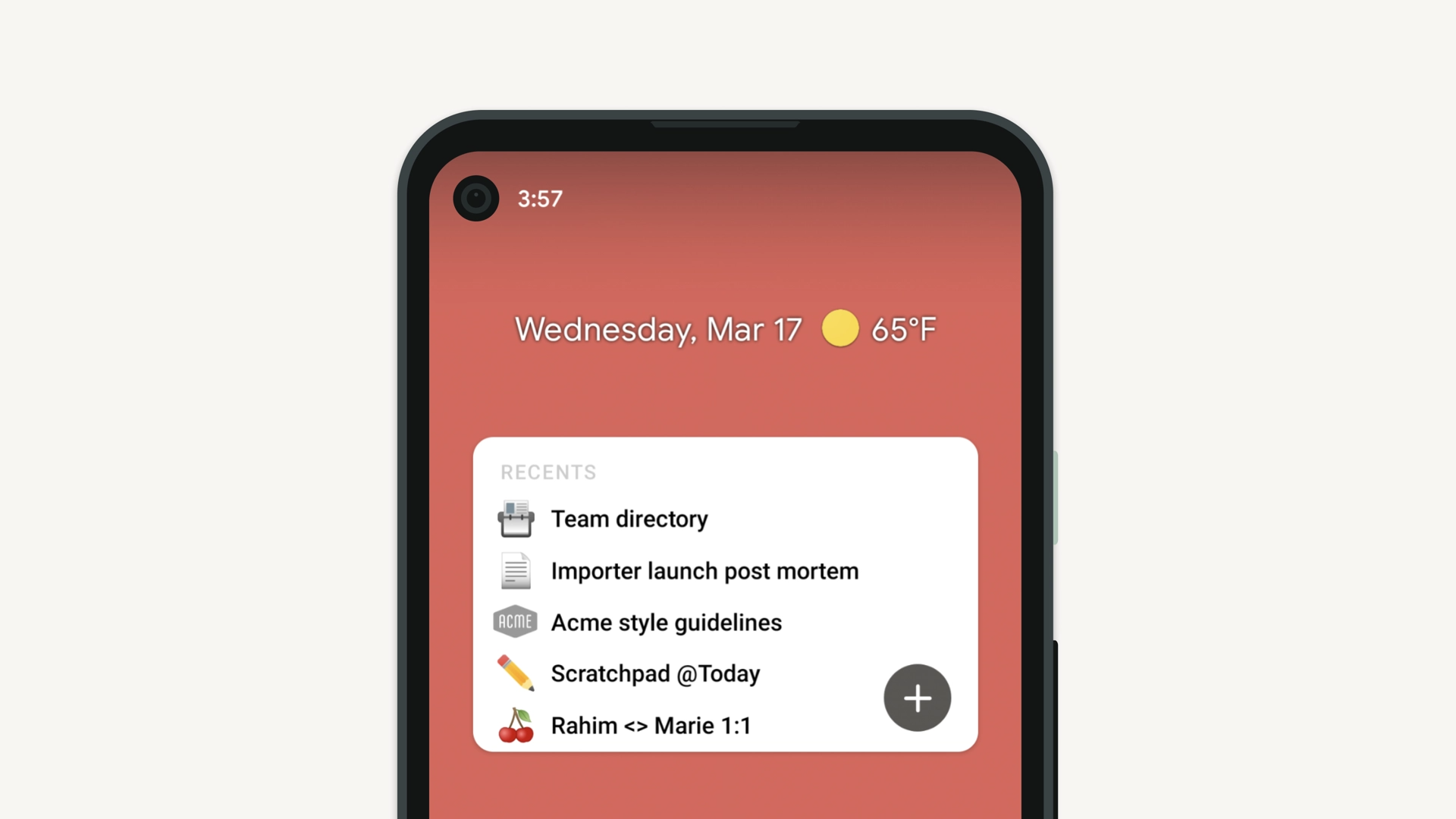 Widget Ideas: Notion iOS Widget
Notion's native iOS widget provides quick access to any workspace pages on the fly. It can perfectly fit your home screen.
Also, you can consider using the Ultimate Personal Finance Dashboard for Notion. It offers over 10 built-in templates and tools. By utilizing them, you can effortlessly track your finances and budgets.
The template boasts 10+ built-in templates and tools. They allow you to keep your budget and personal finances in a single place. It comes with anime-inspired visuals. Overall, it offers one of the best widget ideas.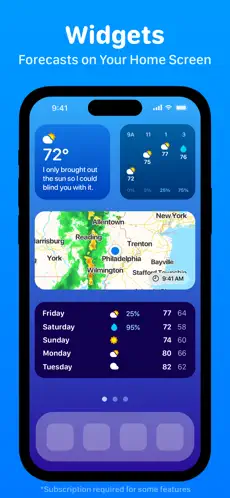 Widget Ideas: Weather App Widget
The weather app widget comes in various styles. Some of them come with a design suitable for technical people. Others feature minimal design. Hence, you don't have to worry about cramping your aesthetic.
The built-in weather widget in iOS is amazing. It is more than capable of living up to your expectations. Also, there are plenty of third-party weather apps for iPhones, including Carrot Weather and Hey Weather. They offer a more user-friendly design. Also, they are highly customizable. Hence, you can conveniently implement your widget ideas.
Read: 7 Best JavaScript Widgets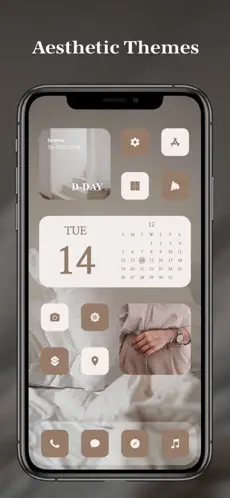 Widget Ideas: Photo Widget
Photo widgets help you make the home screen visually appealing. You can use Photo Widget to create a slideshow to match your wallpaper. Also, it enables you to use a static image with different themed photos.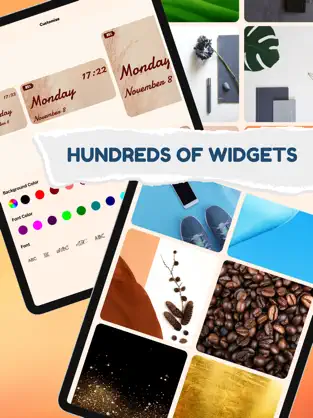 Themed Aesthetic Photo Widgets
With themed aesthetic photo widgets, you can add matching photos to complement your app covers and wallpaper. It's one of the best uses for photo widgets.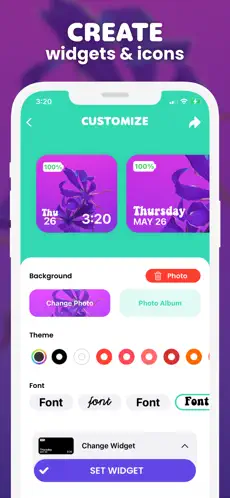 Aesthetic Color Schemes Widget Ideas
You should follow a color scheme across your app icons, wallpaper, and widgets. It will significantly enhance the look of your home screen.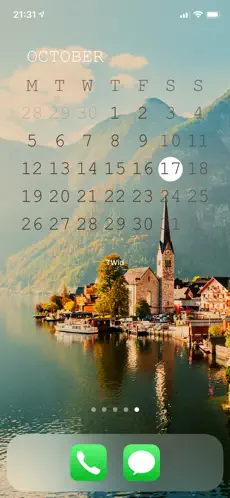 Transparent Photo Widgets
Transparent photo widgets allow you to create white space on your home screen. Hence, you can conveniently showcase your aesthetic wallpaper.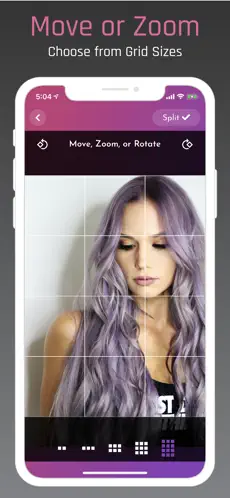 Split-Up Image Layout Ideas
How about splitting up your favorite image across your widget or app icons? You will be amazed to see the result.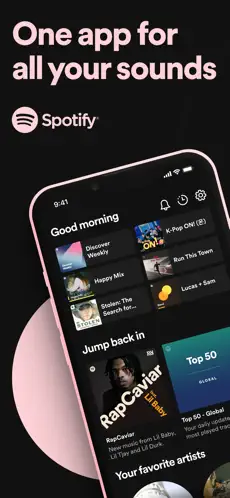 Widget Ideas: Music Widgets
If you love music, you should have a music widget on your phone. You will love to see your favorite song playing on the home screen.
A great music widget idea can be Spotify and Apple Music. They display the currently playing song with beautiful visuals. You can get quick access to all these apps using the Shortcuts app. It supports over 300 built-in actions that connect various tools, including Contacts, Music, Photos, etc.
Read: How To Accelerate UI Development With The Best UI Widget Library?
Widget Ideas: Health & Wellness Widgets
Apple has included tons of health and wellness features in the iPhones. By utilizing them, you can conveniently track your fitness goals.
Apple offers aesthetically pleasing widgets. By using them, you can easily track your progress on breathing exercises, water intake, and step count.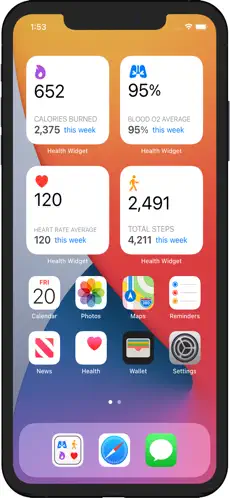 Health & Fitness Widgets
Health is a very important factor, especially for those who put a heavy emphasis on fitness and exercise. A single widget can show you plenty of information. to keep you fit. For example, it shows how many calories you have burnt today. With the Fitness widget, you no longer have to dive into the Health app.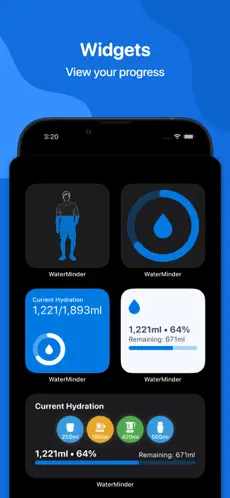 Wellness Apps & Nutrition Trackers
You can get great widget ideas from these top wellness apps and nutrition trackers:
Calm
WaterMinder
LifeSum
Yazio
Zero
Unwind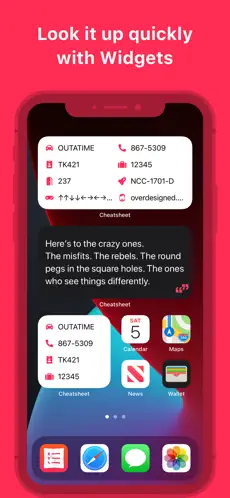 Widget Ideas: Productivity Widgets
Productivity widgets help keep you on track throughout the day. They let you pin down to-do lists and notes on your home screen. Hence, they can make you more productive.
Things and Cheatsheet are two amazing apps. They provide well-designed productivity widgets to keep you on track.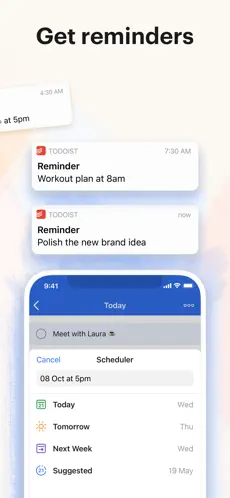 Other To-Do, Notes & Productivity Widgets
You can find amazing widget ideas from these apps:
Todoist
Hour Blocks
Streaks
Focused Work
iOS Screen Time
iOS Notes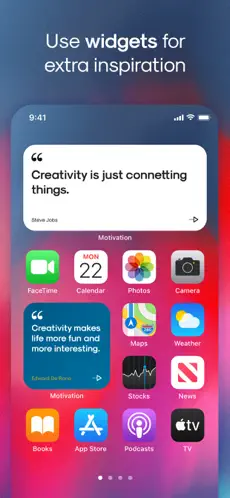 Widget Ideas: Aesthetic Quote Widget
Aesthetic quote widgets display your favorite sayings on your home screen. Also, you can discover new sayings, ranging from motivational quotes to powerful lyrics.
You can get great aesthetic quote widget ideas from Motivation and Widgetsmith. They showcase inspirational sayings to give you an extra push during tough times.
Read: Widgets in Ext JS 5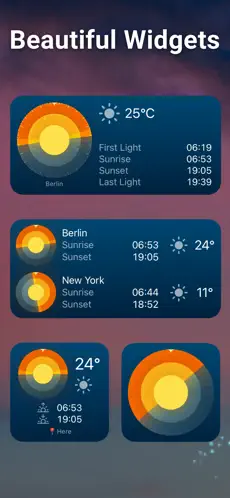 Widget Ideas: Sunrise & Sunset Aesthetic Widget
These widgets allow you to track the number of hours remaining for sunrise or sunset. If you want to capture the golden hour at the perfect time, they can be incredibly useful for you.
Lumy and SolarWatch are two amazing apps. They offer beautiful widget ideas for sunrise and sunset.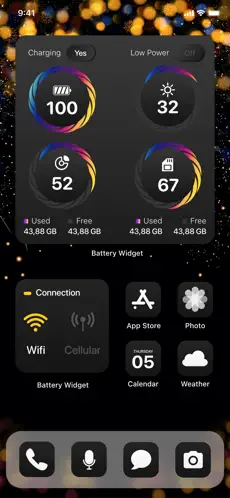 Widget Ideas: Battery and Color Widgets
Battery and color widgets help you keep track of essential information, like charge and brightness. Also, they enable you to perform real-time monitoring of hardware information, like memory usage, Wi-Fi data, or cellular data.
The Battery Widget & Color Widget is available on App Store. It can give you great widget ideas.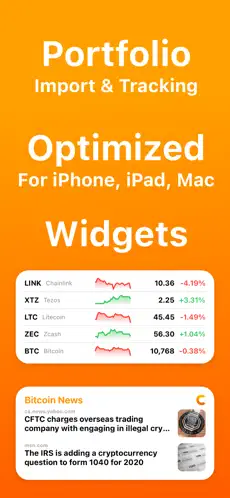 Widget Ideas: Finance Widget Apps
The finance widget lets you track your bank account from your home screen, making you productive and efficient.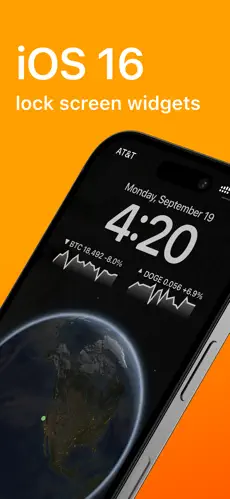 Investment Apps for Stocks & Bitcoin
Robinhood
Yahoo Finance
Blockfolio
Crypto Pro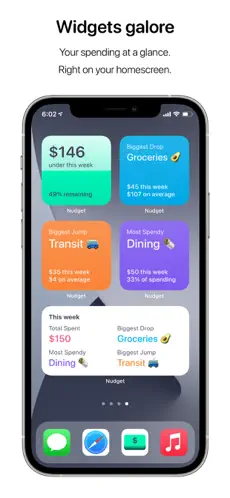 Budgeting Widgets
Debit & Credit
Spendy
Nudget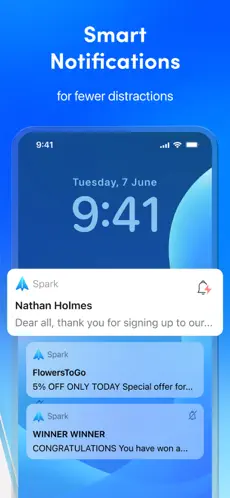 Widget Ideas: Email Widget
With the email widgets, you can easily glance at your messages. They are massively popular.
A great example can be Spark Mail. It keeps you updated on all the emails with a widget on the home screen.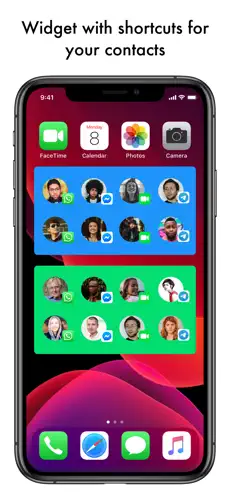 Widget Ideas: Contact Widgets
Contact widgets provide you quick access to your favorite contacts. For example, WhatsApp offers a quick access widget for iPhone. You can use it to conveniently start communicating with your friends and family.
If you need to contact certain people, you can use the WhatsApp widget to start the conversation right from the lock screen. Simply go to the widgets library. Then hit the Edit button at the bottom. Next, go to Customize and tap on the "+" button beside the WhatsApp widget. You will find it has been added to the lock screen.
Final Thoughts
Aesthetic widgets can lead to better user interaction. They allow users to effortlessly personalize their devices. That's why you need to create great widgets for your app. It will show all the essential information on the home screen. By following the widget ideas discussed in this post, you can create effective widgets for your apps.
Let's get started with Sencha UI widgets to accelerate the development process!
FAQ
How do I make custom app icons?
You can easily create custom app icons by using a third-party launcher app. There are plenty of options. However, the most popular one is Nova Launcher.
What does the weather widget mean?
The Weather Widget is a tool that displays meteorological data. For example, it can show temperature, forecast, wind speed, etc.
What is the handy widget?
Handy widget is a tool that helps you easily organize icons, widgets, and wallpapers. It lets you generate Live Wallpapers from any of your Live Photos or videos.