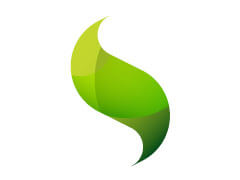 It has been our pleasure to announce that Sencha, a top player in the enterprise apps solutions industry, has been acquired by IDERA, Inc., innovator of B2B software productivity solutions and some of the most critical applications today.
Sencha will become a part of IDERA's Embarcadero division, which operates the company's Developer Tools business. This merges Embarcadero's award-winning RAD Studio portfolio with Sencha's Ext JS framework, Sencha Test and ExtReact.
The said product portfolio will provide powerful solutions to developers working on enterprise-related applications. It aims to reduce the cost and complexity of developing and delivering applications across multiple device types.
Recent studies showed how customers were 50% more productive upon using Sencha's full enterprise solutions compared to those utilizing other web application frameworks. Sencha is optimistic that this acquisition will boost its R&D and market reach.
For those unfamiliar with IDERA, the company delivers B2B software productivity tools that enable technical users to do more with less – from database administrators, to database and application developers, to test management teams. IDERA, Inc. brands span three business units, evangelized by millions of community members and more than 50,0000 customers worldwide, including more than 90% of the Fortune 500.
For Sencha's Community – What's Next?
The IDERA and Sencha teams have collaborated to ensure a smooth transition. Sencha continues to communicate with its customers and partners in order to conduct business as usual.
Our top priority is you, our customers and partners, and your continued success. That's why we created a community edition: Sencha Ext JS Community Edition, which provides the most comprehensive modern JS Framework a developer needs to build data-intensive, cross-platform web applications.
To learn more about how Sencha Strengthens our beloved developers, read the press release. If you have questions, please contact us.