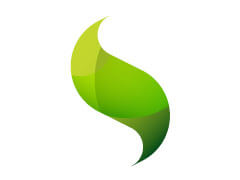 Last week on the forum, we announced the Independent Consultant Program. This program enables independent consultants to buy fewer than five licenses of any Sencha product.
We introduced this program to make our frameworks and tools available to as many developers as possible. It allows small development agencies to purchase the number of licenses they need to help their clients build and maintain apps.
This program also makes it easier for our enterprise customers to work with independent consultants, allowing companies to increase their resources and enhance their productivity in designing, building and maintaining their critical business applications.
How to Buy
To qualify for the program, development agencies must have fewer than 5 developers, fewer than 11 employees, less than 1M USD in annual revenue, and their primary business must be building applications for clients. Go to the Independent Consultant Program web page for more information and to submit the request form.
Join SenchaDevs
Developers and organizations can also join SenchaDevs, a rich ecosystem of talented developers and development agencies with expertise in Sencha frameworks and tools. We have more than 500 developers and organizations registered, and we have job postings from member organizations and Indeed.com.
Many organizations are building web apps, and often they need to hire additional developers to meet deadlines or enhance the skills of their team. SenchaDevs helps those companies find the developers they need, and provides developers with a destination to promote their Sencha framework expertise and development skills. Visit SenchaDevs to register, search or post jobs, and find a developer.