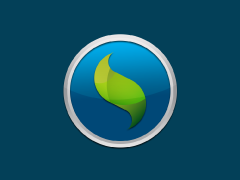 Sencha Cmd provides a suite of tools for generating and building applications using Sencha frameworks (Ext JS and Sencha Touch). In addition to these bookends of the development process, Sencha Cmd also provides useful tools for your everyday development. From a built-in web server to package management, Sencha Cmd can help you automate many common tasks. In this article, we will explore how all this comes together and test it out with a new custom component.
In a previous article, we covered some of the basic commands in Sencha Cmd that you can use to create and build applications — demonstrating how you can smoothly integrate with your existing systems and deployment processes. In this article, we'll take a look at updates specific to Ext JS 5 and Sencha Cmd 5.
Sencha Applications
The recommended practice for authoring Sencha applications is to create one source file for each class based on the Sencha Class System. Anyone familiar with Java development will recognize this convention. This is a proven method for organizing large bodies of code for readability and maintainability, and it is also easy to debug when using the dynamic loader because each file is loaded independently.
For small applications, combining this approach with the "ext-all.js" file (which contains the entire Ext JS framework) could be viable for production. For most real world applications, however, this same structure is not suitable for production because of the many HTTP requests required to load all of the classes. Further, these requests have to travel over a much slower network, which means the cost to load each file is much higher than one would experience during development.
Using Sencha Cmd, you can take your Sencha application from its ideal development form and create a minimized, optimized and compressed form that is ready for production.
Minimized – Only the classes you need will be included.
Optimized – High-level constructs in your code are replaced with equivalent and more efficient forms.
Compressed – Commonly called "minification" this is the rewriting of descriptive variable names to single letters and updating all references to match.
Getting Started
To make this process as simple as possible, Sencha Cmd provides a customizable build script as part of a "starter"application. Don't worry if you already have an application, because you can generate the missing pieces you need on top of an existing application.
With Sencha Cmd installed, you can go to a suitable folder and run this command to get an Ext JS 5.0.1 application generated and ready to go:
        sencha generate app -ext MyApp myapp

In the "myapp" folder, you'll find an Ext JS application named "MyApp". The first time you run this command on a machine, Sencha Cmd will download the Ext JS 5.0.1 package. Once cached locally, Sencha Cmd will then extract the needed pieces and generate the application.
This new application can be immediately built and shipped to production (though with little fanfare) like so:
        cd myapp
        sencha app build
        scp -r build/production/* [email protected]:/var/www

Development Workflow
As important as these two endpoints may be, developers spend only a small part of their day dealing with them. Most developers spend the majority of their time working on JavaScript or Sass (or CSS). The optimal process here is to make changes to these files and reload the page in the browser to see the results.
There are two primary things that a Sencha application needs in place to enable "development mode": a build of the necessary Sass into CSS, and an appropriate configuration for the dynamic loader (called the "bootstrap").
Using App Watch
Prior to Sencha Cmd, these processes were handled manually using Compass and by making calls to Ext.Loader. In a Sencha Cmd application, these steps are included in the build process and can be fully automated using the following command:
        sencha app watch

The watch command starts by performing a special, trimmed down build (of the Sass and bootstrap), launches the web server and then monitors for changes in your application.
        C:Tempmyapp>sencha app watch
        ...
        [INF] Loading app json manifest...
        ...
        [INF] Mapping http://localhost:1841/ to C:Tempmyapp...
        [INF] ------------------------------------------------------------------
        [INF] Starting web server at : http://localhost:1841
        [INF] ------------------------------------------------------------------
        [INF] Waiting for changes...

As changes occur, Sencha Cmd will update the bootstrap and CSS to keep everything in sync. As soon as you save a file in your editor, you will see something like this:
        [INF] Starting web server at : http://localhost:1841
        [INF] ------------------------------------------------------------------
        [INF] Waiting for changes...
        [INF] -----------------------
        [INF] Writing content to C:Tempmyapp/bootstrap.js
        [INF] Writing content to C:Tempmyapp/bootstrap.json
        ...
        [INF] executing compass using system installed ruby runtime
        unchanged MyApp-all.scss
        [INF] Refresh complete in 3 sec. at 06:52:25 PM
        [INF] -----------------------
        [INF] Waiting for changes...

Once "Waiting for changes" appears, we know that the application is ready to reload in the browser.
The watch command is ideal when you are working with Sass because it ensures that your changes are reflected in CSS as quickly as possible. As covered in the Theme Guide, the ordering of Sass files is driven by the corresponding JavaScript file order. This means that as you refactor JavaScript, the order of Sass files can be affected. But not to worry — all of these details are managed by App Watch.
If you are using packages, you can also be sure that App Watch will pick up changes in your required packages as well. Whether you change JavaScript, Sass or simply add or modify resources, App Watch will ensure that all of