Overview
Create native-looking HTML5 apps using JavaScript
Sencha Touch is the leading MVC-based JavaScript framework for building cross-platform mobile web applications. Sencha Touch leverages hardware acceleration techniques to provide high-performance UI components for mobile devices.
With over 50 built-in UI components and native looking themes for all major mobile platforms, Sencha Touch provides everything you need to create impressive apps that work on iOS, Android, BlackBerry, Windows Phone, and more. A novel and adaptive layout engine, fluid animations, and smooth scrolling features allow developers to build applications that respond to user actions nearly instantaneously, much like native technologies.
The framework includes a robust data package that can consume data from any backend data source. An advanced charting package allows you to visualize data on mobile devices. Out-of-the-box, native-looking themes for every major platform enable you to make web and hybrid applications match the look and feel of your target platforms.
Sencha Touch is available as a free download. In March 2015, Ext JS and Sencha Touch were merged into Ext JS 6.0. Visit the Ext JS product page to learn about the latest features and release.
High-Performance, Native-Looking UI Widgets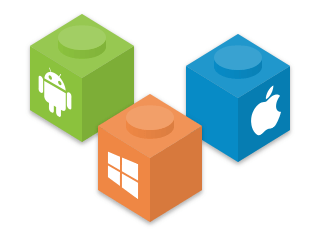 Sencha Touch provides the industry's most comprehensive collection of high-performance UI widgets such as lists, carousels, forms, menus, and toolbars, built specifically for mobile platforms. The framework comes with native-looking themes for all major mobile platforms, so you can create impressive apps that look and feel native to iOS, Android, BlackBerry, Windows Phone, and more.
Adaptive Layouts, Animations, and Smooth Scrolling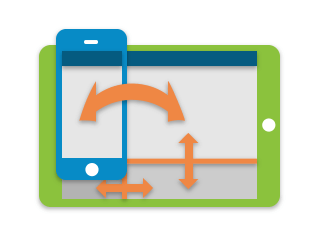 A novel layout engine that leverages HTML5 lets developers build applications that respond and load in a snap on mobile devices. Switching from landscape to portrait happens nearly instantaneously, and the layout engine ensures pixel perfection. The framework automatically uses the best scrolling and animations for each device, resulting in a great experience everywhere.
Backend Agnostic Data Package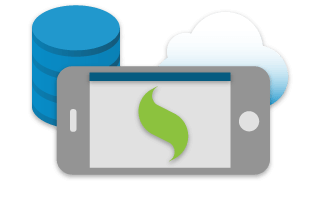 The robust data package included in Sencha Touch decouples the UI widgets from the data layer. The data package allows client-side collections of data using highly functional models that offer features such as sorting and filtering. The data package is protocol agnostic, and can consume data from any backend source.
Advanced Mobile Charting Package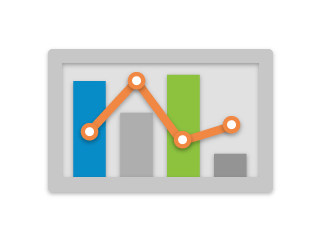 The charting package allows you to visually represent data with a broad range of chart types — including line, bar, and pie charts. Sencha Touch charts use HTML5 canvas in order to get a high-performance native feel. Animations and interactions in the package are based on gestures, which lets users pinch to zoom, drag to pan, and so on.
Device Features and Native Packaging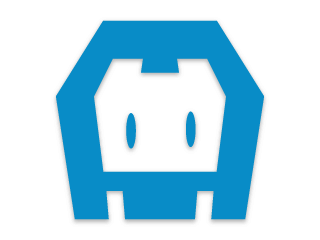 Sencha Touch applications work on every mobile browser, but access to the device features and native deployment is often essential for mobile applications. Sencha Touch is fully integrated with PhoneGap / Cordova for device APIs such as Camera and Accelerometer, and it also supports the PhoneGap build for native packaging. A PhoneGap build can be initiated from within Sencha Cmd, and the tool can package your app for multiple platforms using a single command.
Getting Started
Quick Start Guide
Sign up for Training

Customer Quotes
Sencha Touch gave us the freedom to design whatever mobile interfaces we needed without worrying about operating systems or device issues. Our designs quickly became a reality on the screen.

— Roger Griffith, Senior Software Developer, United Heritage Life Insurance Company
Sencha Touch provides a strong set of mobile web UI components that look and feel like their native counterparts. We get the best HTML5 user experience and faster development time.

— Brett Cortese, President & CEO, Universal Mind
Sencha Touch is very polished and easy to use. The new class system provides a standard structure for all files and streamlines our development workflow – we're 20-30% more productive.

— Chris Alfano, CTO, Jarvus Innovations
Sencha Touch enables us to develop apps for our clients, including Ford of Europe, that deliver the best HTML5 user experience with a modern, elegant UI and performance that rivals native.

— Ricky Clegg, Front End Developer, Burrows, a division of Young and Rubicam Group Ltd.
Resources
Support Subscribers
Latest version: Touch 2.4.2

Supported Platforms
iOS 6+
Android 2.3+
Win Phone 8.1 (with IE11)
BlackBerry 10
Tizen
Other Resources