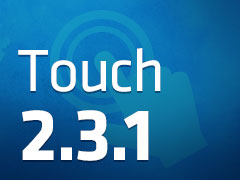 We are excited to announce the addition of Tizen support to the world's most popular cross-platform HTML5 framework, Sencha Touch. Sencha Touch 2.3.1 is available immediately and comes with an exclusive Tizen theme for those of you building apps for the Tizen platform. Sencha Touch now supports an unprecedented list of platforms: iOS, Android, BlackBerry, Windows, and Tizen. Read more about the Tizen support in this blog, or if you cannot wait, just download Sencha Touch 2.3.1.
Tizen Support in Sencha Touch
Tizen is an open source platform supported by leading device manufacturer Samsung, and chip supplier Intel. Tizen offers two system themes: 1) A default black-toned 'dark' theme and 2) A beige-toned 'light' theme.
With Sencha Touch 2.3.1, you can choose between the two tones. All existing UI components in Sencha Touch (e.g. forms, menus, slides, etc.) are themed for both the 'dark' and 'light' tones, following the UX guidelines provided by Tizen.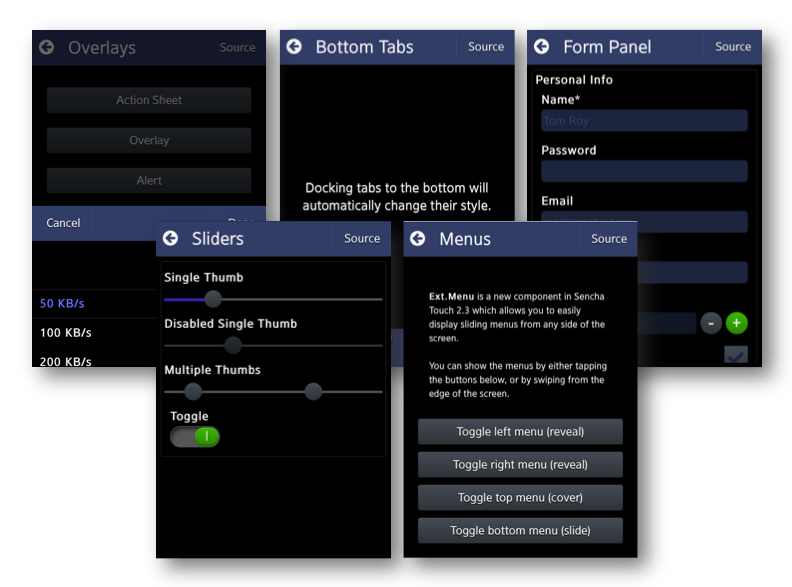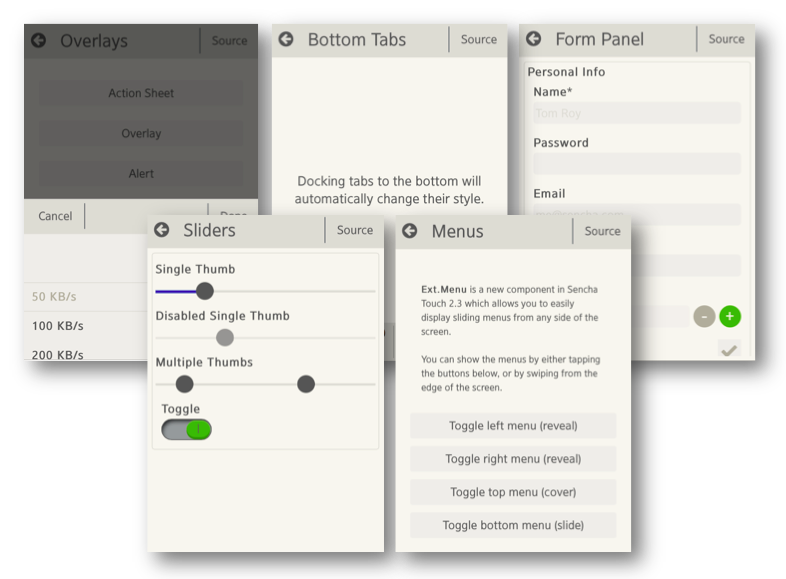 Many of you already know about the Sencha Touch theme switching capability, and that you can configure your apps to automatically detect the platform and deliver the right theme. Since Tizen offers two choices, the dark and the light, we have created a way to programmatically set the theme using the following parameters:
MyApp.app.setThemeVariation('dark'); Or, MyApp.app.setThemeVariation('light');

The Bundles & Architect
As of now, the Tizen theme, or Sencha Touch 2.3.1 is not available as a part of our bundle offerings. We are working towards including Sencha Touch 2.3.1 in Architect 3, which was released just yesterday, at which point we will also include it in our bundle offerings. In the meantime, if you are a bundle customer, you can simply download Sencha Touch 2.3.1 and replace it manually within your install directories.
Conclusion
As mentioned in our previous blog posts, it takes quite an effort to build themes that look native to a target platform. At Sencha, we always strive towards providing our customers an out-of-the-box native-like experience for any new platform, at the earliest possible time. We want to see our developers focusing on building amazing web applications, and not on how to make them look native. We are very excited to reach yet another milestone by providing Tizen support in Sencha Touch. Remember to give us your feedback on the forums, so we can keep improving the framework for you.