Through interactions with our growing customer base, the Sencha team is constantly learning about new and interesting ways our products are used in the field. From defense applications for protecting critical missions, to enhancing patient experience with real-time healthcare data, to complex financial applications—the possibilities are truly endless! As we continue to learn about the variety of apps our customers are building, it solidifies our conviction that "Ext JS is the perfect solution for any industry". 
Our engineering team continues to provide valuable content regarding product best practices, do's and don'ts, tips and trips, but we do believe that sometimes the best advice comes directly from our users—who have been using our products for a long time. 
Call for Ext JS Tips & Tricks
With that in mind, we are inviting our MVPs and our large user base to share some of their Ext JS best practices or tips/tricks that enable the community to build products with greater efficiency. Tips using Ext JS grid? Charting best practices? Ways to improve coding efficiency with Ext JS? Unit-level testing with Sencha Test? It could be absolutely any tip or trick as long it's been of value to you or your development team.
Over a period of several months through CY 2020, we will pick multiple winners with the best 'Ext JS Tip/Tricks'. The selection will be made by the core Ext JS product team. 
Winning entries featured on our blog will receive $100 Amazon Gift cards!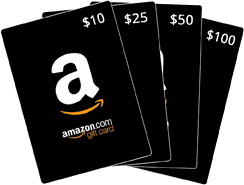 Don't wait, leave your suggestions at Ext JS Call for Tips and Tricks. We can't wait to see what tricks you have up your sleeve!  
Got questions? Leave us a note in the comments section.