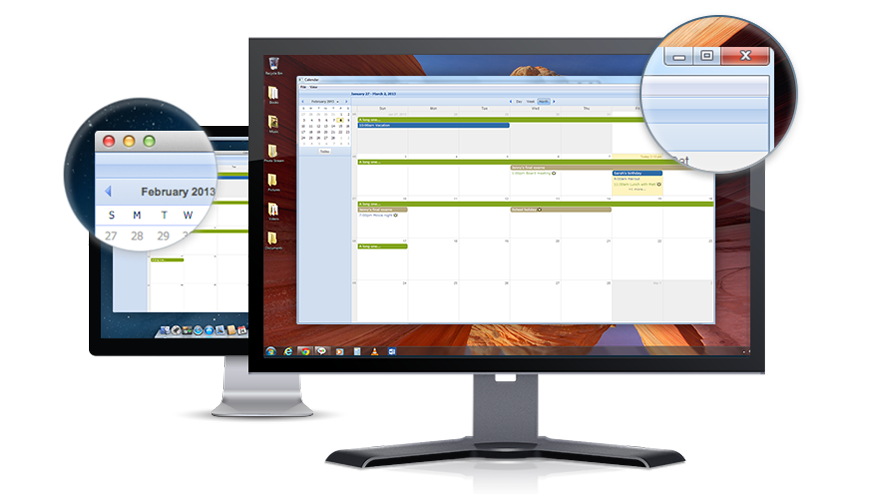 Today we're excited to announce two very different, yet equally awesome pieces of news: first, we're releasing Sencha Desktop Packager 1.1 and second, the Sencha Desktop Packager is now available as a standalone product.
When we originally released the Desktop Packager, we were amazed by the demand in the community for a solution that let developers take their web application and package it for distribution on the desktop. Two things became very clear: one, people wanted to use the latest, greatest HTML5 features in their applications and wanted a modern runtime to use those features; and two, people wanted to be free of the corporate browser standard and take advantage of the faster performance they could get out of the Desktop Packager. So it was obvious to us to make the Sencha Desktop Packager available as a standalone product to let people take advantage of all the capabilities the product has to offer.
If you want to see the full details, check out the Sencha Desktop Packager product page for the full feature set.
In version 1.1, we've been investing in a large set of features that make it easier for developers to build enterprise grade applications and also make as many HTML5 features available as possible.
Here's a short rundown of what's new and improved in version 1.1:
The core of Sencha Desktop Packager has been upgraded to Chromium 22, giving us various performance improvements and new upgraded features like hardware accelerated rendering, WebGL support, WebSockets support and more.
Support for Retina Displays to get sharper, clearer rendering on the latest MacBook Pros, and support for Linux 64-bit and Ubuntu 10.04 style distributions, so no matter where your users are, they can use packaged applications.
Media support for WebM and Ogg enabling video and audio playback for these two standards based codecs
New examples, including a GUI packaging tool that lets you build and inspect config.json files. We've also made improvements to the remote debugger to make the dev process even easier for packaged apps.
For folks distributing to the enterprise, we now support full encryption for applications built and distributed using the Desktop Packager. You can supply your own keys and the Desktop Packager will encrypt the application binary to ensure security and tamper proof the application.
One of the great parts of being able to build technology such as the Desktop Packager is the chance to use it in our own products — and in fact, the next version of Sencha Architect will be built using the Sencha Desktop Packager. We've been using it internally for a while now, and it's helped us ensure the Desktop Packager stands up to even the most complex HTML5 applications.
Want to try all this for yourself? Sencha Desktop Packager is sold on a per-machine basis, meaning that if you have one developer and one build machines, you'll need just two licenses to use the Desktop Packager. Or, in another example, if you have 20 Ext JS licenses, but are only going to be running the Desktop Packager one machine, you'll only need to buy one license of the Desktop Packager. Full details on pricing and licensing are available at the Sencha store page. And of course, go ahead and download the Desktop Packager and start a 30-day free trial.